We're taking the pain out of shopping for your man and turning it into pleasure. We asked for suggestions from the ladies right here at LELO HQ, who shared their ideas of some special ways to give a gift that keeps on giving.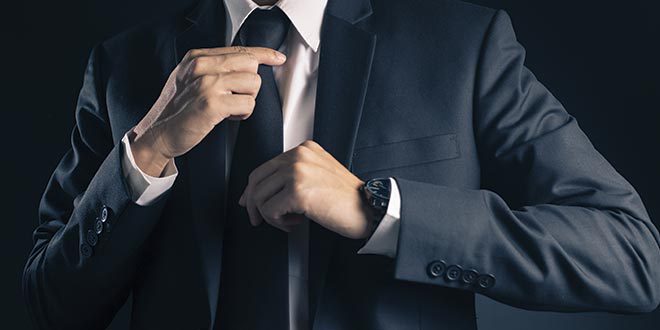 Give Him a Show – Alma, Product Designer
'I switch it up every now and again by playing dress-up with some sexy lingerie or role-playing as a French maid being disciplined by her very demanding boss. It's a great way to add some variety and punctuate the lovemaking as more of an event. Plus, it lets you explore and test out fantasies without the risk of being judged by your partner. It's just fun and light-hearted, even when it's something a little more on the kinky side.'
Bubbles, a Brew, and a Good Book – Filippa, Graphic Designer
'One of our favorite things to do together is get in a hot bath and read a good book with some cold beers. We usually stop when the water gets cold, or the beer runs out, or the natural urges of a naked man and woman in a small tub take their course! You know how it is.'
Put a Ring On It – Karen, Product Designer
'On an extra special occasion right before we have sex, I hand him our favorite penis ring and he knows immediately that we're getting into a serious session. Wearing the ring essentially turns his penis into a vibrator, and makes him last longer in bed – actually come to think of it, this might be more for me than him after all!'
Staycation Time – Ingrid, Marketing Specialist
'I haven't told him yet, but for his birthday week I've booked my husband and myself a really nice hotel in the city that we live in. While it may sound silly, being waited on hand and foot without even having to leave town is such a relaxing thing to do, like a vacation without the stress of travel! It also gives us an environment to focus on one another and rekindle our love.'
Experiences – Laura, Copywriter
'My favorite gifts to give are actually experiences. Whether that be the time we went skydiving (the adrenaline rush was an intimate bonding experience) to the first time we tried a couples' massager (I nearly passed out, in a good way), it was all about the moments we built together.'
The Kitchen Counter – Marina, SEO
'It sounds so mundane, but when's the last time you've cooked eachother a meal? My boyfriend is a wonderful cook but we are guilty of having busy lives, so we set aside some time to cook a nice meal together for our anniversary. Nothing fancy, but still intimate. Needless to say our "dessert" ended up with me being bent over the kitchen counter.'
Kinky Coupons – Sandy, IT Specialist
'I got this idea off of pinterest. I handmade my husband a book of kinky coupons ranging from "Name your fantasy" to "Quickie" to "Let's go public." Not only was it fun for me to make, we've actually put them to frequent use. Silly can be sexy too."
The post Romantic Gift Ideas for Him (From Her) appeared first on Volonté .
Intimate Tickles found this article quite interested, and we thought you might to. We give all the credit for this article to
Donna Turner
. Click Here To
Read This Article From It's Original Source