Let's face it, men are hard to shop for. If you're having trouble picking out the perfect present, why not choose a gift that says you've got his pleasure on your mind? Because honestly, that's a gift for everyone. While we've created this easy LELO gift guide, it will still get him hard and give the guy in your life something to go gaga over (besides you, of course).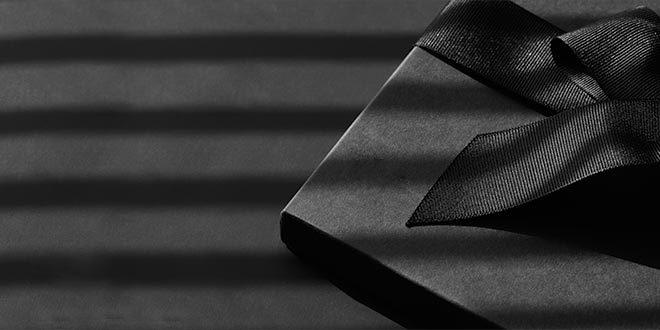 INTIMA Silk Blindfold

The INTIMA Silk Blindfold is an ideal gift for sending the message that you want to do some sensual exploration. Made of a luxurious silk, it's also adjustable, making it more comfortable to wear for long periods of edging and other fun. There's nothing hotter than discovering your partner's most intimate pleasure points. Once he puts it on, his senses will be heightened for you to explore all kinds of sensual touch­, be it the trail of a frozen spoon across his body or the sudden warmth of massage oil . You can even try making him wear it as he unwraps his other gifts to make for a sexy guessing game. The possibilities are endless.
HUGO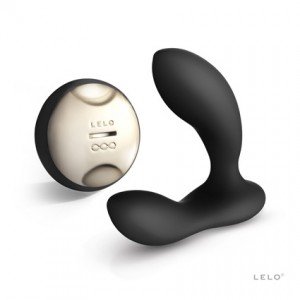 Whether your partner is already pro prostate stimulation or just interested in starting to explore it , this remote-controlled prostate massager represents an entirely new way to think of men's pleasure for solo or partnered pleasure (hence, a possible gift for you too). The HUGO

is so sleek and smooth in design that you could totally get away with leaving it on the coffee table, and it's designed for those just starting out or those mastering their prostate pleasure. The remote can even make hands-free orgasms a possibility. By tilting the remote, you can increase or decrease the vibrations of the massager, which also allows you to pleasure yourself with the vibrating remote. Crazy, right? It's all about teamwork. Turn the pain in the ass of shopping into literal pleasure in the ass.
LOKI Wave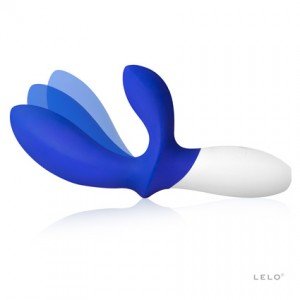 The LOKI Wave

is the newly released prostate massager that packs in something just a little bit extra―it's the first prostate product to offer a 'come-hither' motion that mimics a manual prostate stimulation. If you're new to prostate exploration, this massagers takes away any guesswork and offers a perfect fit do his body. It's sleekly designed and perfectly shaped to offer both external and internal stimulation from its dual-motors for hitting multiple pleasure points of the male anatomy . When we say it will be one of the most intense orgams of his life, we meant it.
TOR 2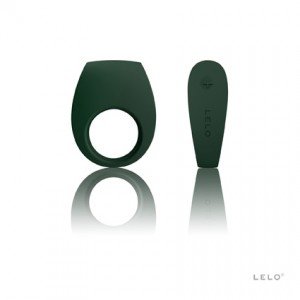 The TOR

2 makes for the perfect present for him that's really a present for the both of you. As the most sophisticated vibrating couples' ring in the world, not only does its stretchy silicone ring offer longer lasting and fuller-looking erections for your partner, it also packs in some intense vibrations for you. Its compact shape makes it perfect for intimate positions that leave you up close and personal, like the rocking horse or lunge . If you like it then you should have put a ring on it, right Beyonce?
EARL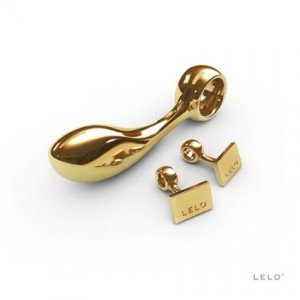 There's no other way to describe the EARL

than simply the most distinguished gentleman's plug in the world. At just over 1" at its widest point, it is slimmer than our other prostate toys, yet due to the weight of its materials (whether you opt for the 24 karat gold or stainless steel option) make for a little plug that causes big sensations. Aside from just looking luxurious, it also lends itself to exciting temperature play when you cool or warm it in water. It's perfect for those of you who want to keep things cool or heat things up in the bedroom.
Luxury
Gift
Sets

It can be tough to decide on exactly the right gift, which is why we offer luxuriously delicious pleasure sets for all occasions that combine sexy with savings. These sets include anything from feather teasers to couples massagers to handcuffs, and are guaranteed to have something for everyone with a wild imagination. Plus, they're packaged in beautiful presentation boxes that are certain to inspire your partner in crime to engage in some perfectly naughty behavior.
The post Gift Guide: The Perfect Pleasure Present for Him appeared first on Volonté .
Intimate Tickles found this article quite interested, and we thought you might to. We give all the credit for this article to
Katy Thorn
. Click Here To
Read This Article From It's Original Source