The second generation SONA 2 Cruise sonic clitoral stimulator is taking the female sex toy world by storm. As if the original wasn't amazing already, they adapted this product with more pleasure settings and a wider and deeper head to satisfy a larger array of female anatomy. Listen to what the girl gang below has to say about this product. And if you're wondering what the Cruise Control technology is all about, it saves 20% of the device's overall battery to maintain power while it's being pressed hardest against your body.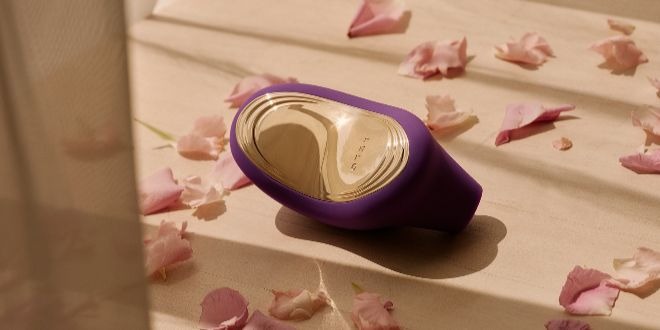 Warning: you may want to cancel your plans for the week after receiving your SONA 2 Cruise, because you'll be busy getting busy.
Emmeline Peaches 
"From zero to fuck yes in less than a minute" [LELO Sona 2 Cruise Review]
by Emmeline Peaches
"How did I personally get on with the LELO Sona 2 Cruise? Lets just say that orgasms really shouldn't be that easy, but I'm not complaining.
Seriously, though, the first time I applied the Sona 2 to my body I think I came in about 30 seconds flat, and it wasn't a shallow experience either. Sonic technology goes deep in to the body, allowing for the equivalent of a deep tissue massage to the clit and, as it happens, my clit really liked that."
Discover more of Emmeline Peaches' thoughts
Vocal
How Opening Up About My Needs Improved My Relationship with My Husband
by Mackenzie Lu
"This had to be one of the easiest orgasms I had in my life. Using my hands usually means I'll do about 20 minutes of work before I have a "Big O." Within three minutes, my toes were curling and I felt sensations I never even imagined before.
The vibrations hit deep within my body, way beyond the typical surface pleasure that I felt. By the end of the session, I was shaking. I hadn't even tried any other setting aside from the first, either!"
Kinkly 
 Sex Toy Review: LELO SONA 2 Cruise
by Kayla Lords
 "Those who love the original SONA reported faster, more explosive, and just plain MORE orgasms when they used it. Don't fear our use of the word explosive, the SONA 2 Cruise is suitable for even the most sensitive of people.
When users of the original SONA Cruise screamed, "Give me more, more, more!" LELO paid attention. They took the feedback they received from users of the SONA Cruise to heart and came back with a new amazing clitoral stimulator."
If you were lucky enough to try the first SONA Cruise, you know what we're talking about. And if you haven't, it's time to start exploring your best pleasure.
The post Review Roundup: SONA 2 Cruise Clitoral Massager appeared first on Volonté .
Intimate Tickles found this article quite interested, and we thought you might to. We give all the credit for this article to
Donna Turner
. Click Here To
Read This Article From It's Original Source