If you're addicted to the intense waves of pleasure that accompany a G-spot orgasm, then look no further than MONA Wave ! Armed with WaveMotion

technology, it is able to rise and fall within you to offer targeted G-spot massage! If you want to know more about how this unique vibrator feels, just read these rave reviews of MONA Wave!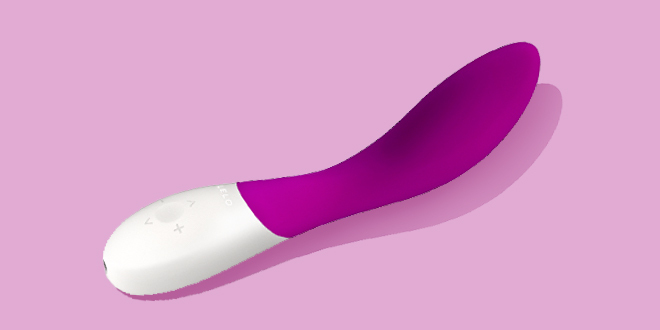 CARA SUTRA
LELO MONA Wave Vibrator Review
"During use I found I did have to keep hold of the handle quite firmly, as my vagina wants to simply hold the internal shaft and allow the external handle to wave about instead. As long as I'm holding the handle firmly the internal shaft does its duty and strokes my G-spot in a very arousing way."
"In summary this is a brilliantly crafted vibrator and the wave motion has helped me rediscover the pleasures of G-spot stimulation. I still find clitoral stimulation my quickest route to orgasm, but for penetrative masturbation the LELO MONA Wave Vibrator is my current favourite."
Read more of Cara's review and how to use guide for MONA Wave .
Slutty Girl Problems
LELO Mona Wave Review
"The MONA Wave is entirely unique in its delivery of pleasure. Rather than simply vibrating, it combines vibration with a rising and falling motion to massage your g-spot. This could be described as a finger-like "come hither" motion, although much slower. To me, it feels more like a gentle wiggling that pushes against your g-spot in new ways. It would definitely be hard to achieve that type of sensation with a typical non-moving vibrator or dildo."
"The LELO MONA Wave works as expected, with a really interesting twist on pleasure that pays off if you like g-spot massage. The design absolutely divine, plus it's sleek, discreet, easy to use, waterproof, easy to charge, and comes in a chic box with a lube, warranty, and satin storage pouch. "
Check out more of this MONA Wave review over on the SGP blog.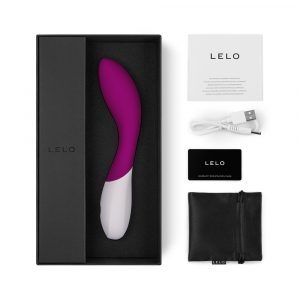 EMMELINE PEACHES
Toy Review: The LELO MONA Wave
"Basically the MONA Wave takes the usual wiggle motion that I use for G-spot stimulation and does it for me—but with more consistency and constant rhythmic motion. Its waggling motion really does replicate a 'come hither' feeling and at first it is rather surreal. However, it didn't take me long to appreciate this automatic motion and when I reached my climax I came hard.
Not only was the first orgasm this toy provided really intense but, because the MONA Wave keeps its come hither motion throughout climax, I was able to orgasm for much longer—literally riding the wave of pleasure that it was providing. I don't know exactly how long the orgasm was but it was sublime."
Here is the whole Mona Wave review by EMMELINE PEACHES.
The post Review Roundup: MONA Wave G-Spot Massager appeared first on Volonté .
Intimate Tickles found this article quite interested, and we thought you might to. We give all the credit for this article to
Lea Marsden
. Click Here To
Read This Article From It's Original Source