Inspired by Ben Wa balls, LUNA Beads Noir are one of our most sleek and sexy product for public play. It's also one of the most delightfully low tech! Each bead (which sits in a silicone sling) has an inner weighted ball that swirls around as you move. It causes a light sensation that almost passively begins foreplay. They're so discreet, they're perfect for following your naughtiest impulses out the door, just check out these positive reviews of LUNA Beads Noir!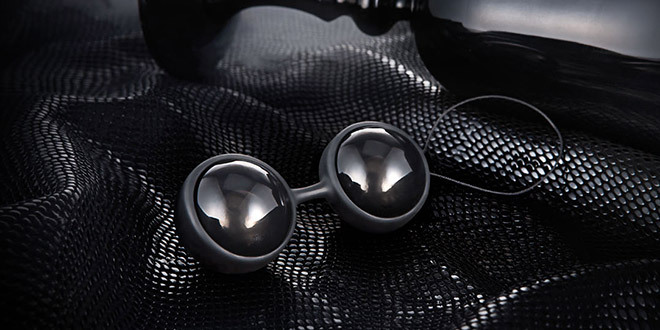 EMMELINE PEACHES
Product Review: The LELO LUNA Beads Noir
"Because the beads included are on the heavier side and are smaller they are meant to be much more for intermediate to advanced kegel users—as it takes more effort to work out with smaller, heavier beads. This means that you should only really consider getting these beads if you're already an accomplished kegel exerciser, as those new to kegel beads might struggle with prolonged use."
"What is great about the LELO LUNA Beads Noir? Well, their small shape (max. 4 inch circumference while in the sleeve) makes them very easy to insert while their silicone sleeve makes them incredibly easy to remove. Meanwhile their small shape really does force you to focus on what you're doing, making them an effective high class kegel unit. Sensitive users may also find that they're more receptive to the Noir bead's jiggles."
Like this review of LUNA Beads Noir? Read more on Emmeline's blog !
BAD BAD GIRL TOYS
LELO LUNA Beads Noir Review
"When the beads are [being] worn you can feel the weight inside rolling around with every even slight movement, and you can feel your muscles trying to grip onto them to keep them in place, I found that been more active helped to make them jiggle more, they are very jiggly jiggle balls."
"Overall I really like the LELO LUNA Beads Noir, I love the design of the beads the black silicone case and the glossy beads complement each other perfectly, the storage bag is a lovely addition, they are very nicely weighted and feel good when they are been worn."
Read more of this LUNA Bead Noir product review and how to use guide.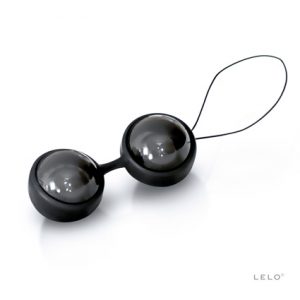 CARA SUTRA
LELO LUNA Beads Noir Review
"The premise of the LELO LUNA Beads Noir is fairly simple. There are two 'beads' or Ben Wa/Kegel balls. These are a weighted ball, placed inside a tough and resilient ABS plastic outer. The two balls can be used with or without the removable silicone harness, but it's easier with. One of the balls has a retrieval loop attached firmly to it, which is threaded through the harness before inserting that ball into it and helps keep it in place. The LELO LUNA Beads Noir are meant for vaginal use only."
"If you're a fan of Kegel Balls or want to give them a try for either the sensations or the tightening, I'd definitely recommend this LELO LUNA Beads Noir set. They're obviously manufactured to a high standard, won't fall apart inside you and the loop is attached firmly to the end."
Care Sutra loves reviewing LELO products like LUNA Beads Noir!
The post Review Roundup: LUNA Beads Noir appeared first on Volonté .
Intimate Tickles found this article quite interested, and we thought you might to. We give all the credit for this article to
Lea Marsden
. Click Here To
Read This Article From It's Original Source