The current situation is enough to make anyone go crazy. 
Whether you're cooped up in your home, at work during these trying times, or have been affected personally with the

CoronaVirus pandemic

, it's fair to say that almost everyone, worldwide, is feeling the pinch, devastation, and frustration. 
And for couples who have decided to self-isolate, this whole experience is no picnic either. 
Which is why, despite wishing for better circumstances, we're here to try and lift your spirits. We've thought up all the different ways you and your partner can still 'get it on' while self-isolating.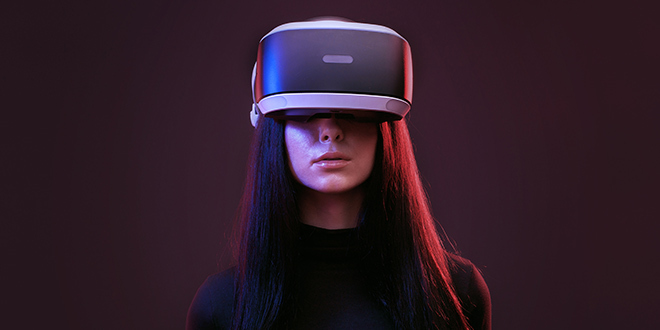 What is Virtual Sex?
Virtual sex is when two (or more) people use a network to get their sexy on. So, instead of face-to-face interactions, people are able to use things like video chat, instant messengers, texts, and photos to initiate something similar to the real thing. 
Virtual sex is definitely not a new thing though. In fact, it's been a Godsend for long distance couples for quite some time now. It's also a way in which to be sexual without the risk of pregnancy and other unwanted health concerns. 
But riddle me this: is virtual sex real sex? Let's think outside of the box for a moment. If we were looking at things in black and white, a p in a v would probably be the only 'real' version of sex, right? 
But we're not living in black and white, are we? We're living in a colourful world where, sex is actually anything you perceive it to be. Virtual sex can be just as erotic (or even more erotic) than the real thing, so if that's what you like to call 'having sex', do it!
Different Ways You Can Enjoy Virtual Sex
Apps and Platforms for Steamy Virtual Sex
Shall we just take a moment of silence to appreciate all of the apps and platforms that have been designed to accompany virtual sex? Yeah, that's a good idea. 
Feeling grateful? Great! Here are six apps, platforms, and ideas that you and your sexy lover can make use of during your time apart:
Video Calling Skype Sex Ideas
The most obvious of them all, Skype has been a trusted video calling platform for quite some time now. It's a super useful tool for those who want to see and speak with their partner, and for those who want to turn things up a notch.
By 'turn things up a notch' we mean doing things that you could actually do in real life. Role playing , mutual masturbation , strip tease , or simply a cheeky peek is all possible when you use a video calling platform, like Skype.
WhatsApp Sex Ideas
WhatsApp is a go-to instant messenger for so many people, that it just makes sense to use it for your quick sexting and exchanging of pics, videos, or voice notes. 
What's also great about using WhatsApp for your romping is the fact that it has end-to-end encryption. This means that no one, besides those in the conversation, can access your chats… not even the people over at WhatsApp.  
What sexy fun things can you do over WhatsApp? It's a great app for dirty sexting, for one. But you also have the option of sending flirty pictures, down-right outrageously naughty pictures, as well as doing the whole dirty talk thing over a voice note or on the phone. 
WhatsApp too allows you to do video calls, so you could definitely do some of the appealing things that were recommended for Skype.
Basically, WhatsApp is a solid choice for couples who are looking for a bit of long distance fun.
E-mail Sex Ideas
We know that using an instant messenger, like WhatsApp, has its limitations. Which is why you may want to get even more creative when it comes to those sexting vibes.
An e-mail gives you a lot more freedom to really express yourself in different ways, like writing erotic fiction /non-fiction, short stories, poems, or even recalling sexual memories. Add a suggestive photo or two if you fancy to really seal the deal.
SnapChat Sex Ideas
SnapChat has made itself known for the sharing of images. And so, if you're more of a visual person, you could use this app to check in with your partner whenever, wherever. 
Initially, SnapChat was popular because photographs were shared temporarily. Of course, where there's a will, there's a way, which means that people can still take a screenshot of received photos. 
If this happens, the sender will receive a notification to let them know that the receiver has screenshot the image. This is important to remember if you're unsure of sending some raunchy photos.
Instagram Sex Ideas
While you could 'slide into the DM's' of your partner, you could even turn your Instagram account into some kind of flirty platform for one another. After all, a photo is worth a thousand words. 
You could do this by posting photos of yourself that you know will turn your partner on (no, not sexually explicit photos, naughty!), but if you're feeling cute, take a snap and post it. Or if you're fresh out the shower with that clean, dripping vibes, get a mirror selfie in a towel. Heck, you could even post a photo of your butt in a bikini if you're into that kind of thing. 
And for those who are frustrated that they can't go out and take new snaps, remember… there's always #ThrowBackThursday to post your super sexy selfies.
Not Coupled Up, but Miss Sex? Virtual Sex for Singletons 
Look, we aren't naive! We know that it's not just couples that are getting it on, and rightly so! So for those who miss their booty calls, night out rampages, and random hookups, here are a couple of channels where you too can have a little self-isolation sexy time… 
For a Home Feed of Nakedness: FetLife
FetLife is like a social media for people who live the BDSM, fetish, and kink lifestyle. It's not, however, a place for sleazy people to get laid (although people do definitely get laid). In fact, many of the folk over at FetLife are very respectful, open-minded, and actively adhere to boundaries.
People on this social media can upload photos to which they can receive comments or hearts. They too can comment on or 'heart' photos. Once you've friended someone on FetLife, your home feed will then display the activity of your friends, aka a home feed full of nakedness (mostly very explicit). 
You can also navigate your way through people's profiles and see what they're up to without friending them, or check out the groups and pages.
So even if you're not so much a fan of things that aren't vanilla but feel like indulging a little or simply taking a virtual tour, FetLife is a place for acceptance and discovery. Maybe you love it, maybe you hate it… but if you've got the time and you're particularly horny, why not?
To Send and Receive Nudes: Tinder
You definitely don't need us to tell you to go on Tinder, because it's hands-down the most popular dating/hookup app these days. The chances you're already on it are high. 
But to reinforce Tinder as a viable option for those who just want to play, let's look at a study that took place in May, 2019. This study found that Tinder was the most popular dating app for those who send and receive nudes. 
In short, if you're looking for good, solid conversation, call a bestie. For naked pictures, swipe right for nudes.
To Send and Receive Nudes: Plenty of Fish
The aforementioned study also found that Plenty of Fish was the second highest dating platform for those who send and receive nudes. So, if it's some nude online company you're after, you may fare pretty well on POF. Just saying.
While times are tough right now, at least we have the option of using the Internet to our advantage when it comes to sexually connecting with others. Somehow I believe a fax or an old-fashioned telegram (not the app!) wouldn't be half as sexy. So, thank you technology for helping us relieve our sexual tension right now. 
For related content, check out:
The post Get it On! Virtual Sex for Couples & Singles During Self-Isolation appeared first on Volonté .
Intimate Tickles found this article quite interested, and we thought you might to. We give all the credit for this article to
Helena Lorimer
. Click Here To
Read This Article From It's Original Source