We're well into the 21st century and if you don't have an electronic sex toy by now, you might want to check if you're stuck in a time capsule. If we have speakers that do our grocery shopping, and cars that drive themselves, certainly there's a sex toy that can level up your sex life. Check out what we're coining our "Hall of Flamers."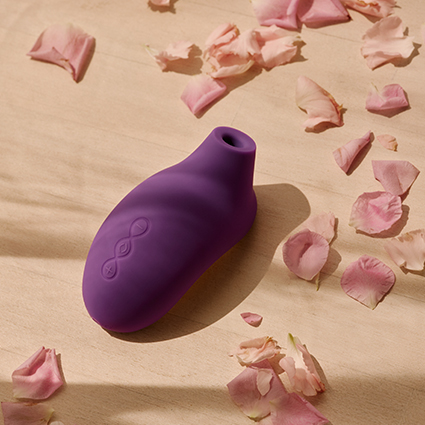 We are SO-nuts about the SONA. It's been our top selling product for a long, long time, and we consider it one of our favorite sex innovations of all time. I mean, it stimulates 75% more of the clitoris so that deserves an award for every orgasm it's helped achieved. Actually it's received quite a few awards, like the Global A'Design Award and iF Design Award.It's basically a clitoral massager that sends sonic waves into your vagina and straight to your heart. Warning: you may fall in love. There are some differences between the SONA 2 and SONA 2 Cruise you may want to check out too.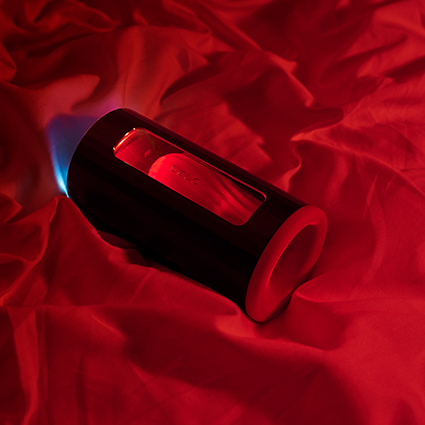 The F1s is a pretty cool new sextech innovation, especially for developers. It's a male masturbation sleeve that can connect to your smartphone through a LELO app, where you can develop your own rhythms and intensities of pleasure. But don't worry, if you're not a developer, you can still enjoy immense pleasure from the F1s. Enjoy the fruits of our in-house programmers' labor (because they've been testing it themselves).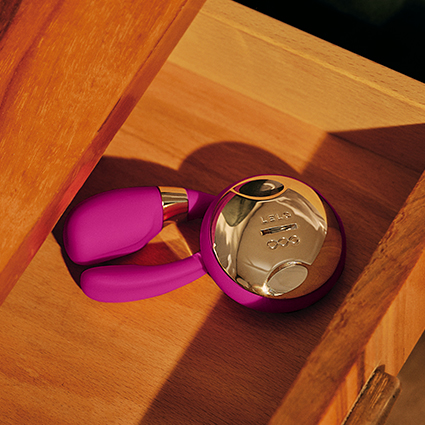 If you're looking to introduce a sex toy into the bedroom to increase everybody's pleasure, this is the the toy for you. The TIANI 3 is a wearable couples massager worn internally and externally by the woman, and can be controlled with a wireless remote. The thinner arm of the device is worn internally to stimulate the G-spot, while the thicker arm lays flat against the clitoris to stimulate the clitoris and penis. If you're looking to adventure outside of the bedroom too, let her where this while you're out on the town while you control her pleasure.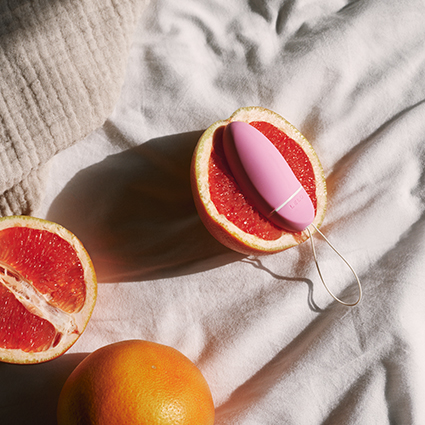 Kegel trainers are great for women post-birth who want to rebuild their muscles, or for any woman looking to maximize the strength of her orgasms . The LUNA Smart Bead puts the fear of "Am I doing this right?" to bed, so that you can have more fun in bed. The trainer has a series of vibrations that signal you to squeeze your pelvic floor muscles, and release when it stops. It's a great tool for women to understand their bodies better.
Cruise Control Technology
What the heck is Cruise Control Technology? It's something we've developed to combat a big sex toy issue: devices losing power the harder you press them to your body. With this tech, the power actually increases for when you need it most. The battery saves 20% of its full power to unleash at your peak pleasure. It's available in products like the SONA and F1s. 
Sense Motion Technology
Sense Motion modes allow for you or your partner to create your own vibration patterns with the use of a bluetooth remote. Sense Motion mode #1 allows you to increase and decrease the vibration by simply flipping the remote from horizontal to vertical, while Sense Motion mode #2 pairs the vibrations with any movement of the remote. Available in the Insignia 2 Design collection .
The post Electronic Sex Toys: Hall Of Flame 🔥 appeared first on Volonté .
Intimate Tickles found this article quite interested, and we thought you might to. We give all the credit for this article to
Donna Turner
. Click Here To
Read This Article From It's Original Source