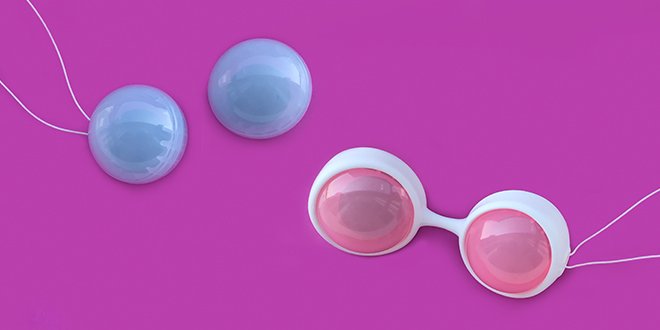 To the average person, at first glance a Ben Wa Ball or Kegel Ball may leave you with a lot of questions. There's no need to scratch your head, the functionality and purpose of Ben Wa Balls is actually quite simple-they're mini intimacy trainers . They can be used during foreplay, for orgasm strength training, or both. 
To break it down, Ben Wa Balls and Kegel Balls contain smaller balls within their shell which vibrate with the movement of your body and cause the vaginal muscles to engage. If you've ever heard of Kegel exercises, Ben Wa Balls hit the nail on the head, but with a sexy twist. Many women find using Ben Wa Balls, Beads and Bullets an arousing way to practice Kegels . Confused yet? Let's take a look at the differences through LELO products.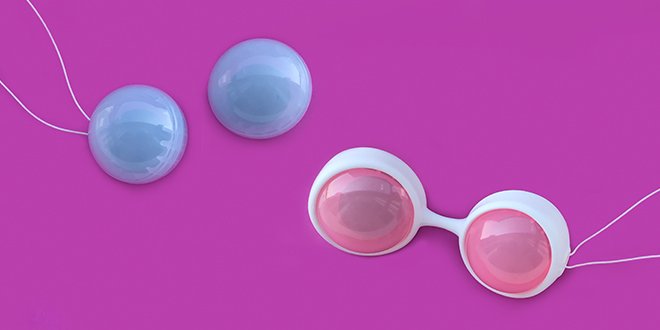 LELO Beads are the classic example of  Kegel Balls. Not only are they gorgeously designed, they are extremely practical for exploring different weighted combinations and finding the one that works best for your current pelvic floor strength level. LELO Beads comes in three different models: LELO Beads Classic, LELO Beads Mini and LELO Beads Plus. Differences noted below!
Specs
Materials: ABS Plastic / Silicone

Finish: Glossy

Diameter Mini: 29mm / 1.1in 

Diameter Classic & Plus: 36mm / 1.4in

Girdle Size Mini: 75 x 30 x 10mm / 3.0 x 1.2 x 0.4in. 

Girdle Size Classic & Plus: 89 x 35 x 16mm / 3.5 x 1.3 x 0.6in.

Weight: 2 x 28g (0.06lb); 2 x 37g (0.08lb)

Additional

Weights in Plus Set: 2 x 60g (0.13lb)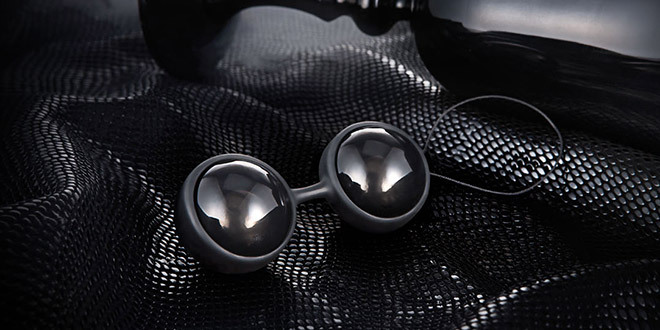 If you're looking for a simpler and more discreet set, LELO Beads Noir comes with 2 of the most commonly weighted balls. They are easy to insert, give you the control over your orgasms that you deserve, and come in the queen of colors-black.
Specs
Materials: ABS Plastic / Silicone

Finish: Glossy / Matte

Girdle Size: 75 x 30 x 10mm / 3.0 x 1.2 x 0.4in.

Bead Size: 29mm / 1.1in.

Weight: 2 x 37g / 2 x 1.3oz.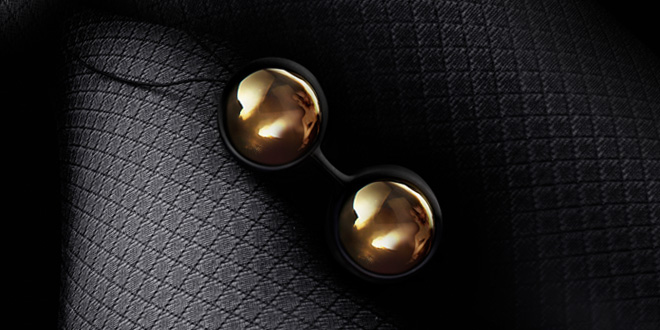 We couldn't call ourselves a luxury sex toy brand if we didn't add some 24k gold into the mix! LUNA Beads LUXE is for those who seek only the most indulgent pleasure. Imagine wearing this lavish little love-maker in public. Pleasure this decadent is the ultimate ritual of self-love.
Specs
Materials: 20-karat Gold / Stainless Steel

Finish: Glossy

Materials (Girdle): Body-safe Silicone

Finish: Matte

Diameter: 29mm / 1.1in.

Girdle Size: 75 x 30 x 10mm / 3.0 x 1.2 x 0.4in.

Weight: 2 x 47g / 1.7oz.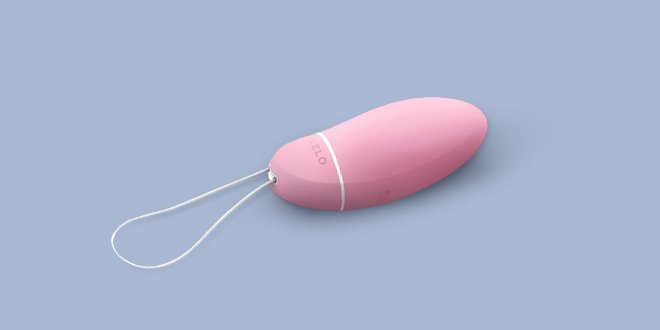 If you want to take it one step further into the latest and greatest inventions in sextech, the LELO Smart Bead is a personal trainer with a built in program. Work your way up through the 5 vibration strength settings that aid you in flexing the correct muscles. Unlike the Ben Wa Balls, LELO Smart Bead has a preset vibration pattern to guide you to stronger, better and more frequent ogasms. 
Specs
Materials: ABS Plastic / Silicon 

Finish: Matte

Size: 31 x 34 x 82mm / 1.2 x 1.3 x 3.2in

Weight: 50g / 1.8oz

Battery:1 x AAA battery (up to 200 uses per battery change)

Standby: 30 days

Interface: 1 button
If you thought sextech couldn't take it another step further, we did. HULA Beads are similar to LELO Smart Beads when it comes to the vibration sensation, however it moves in a different way. The two connected bulbs move opposite of one another, hence the "hula" name. It's also completely remote-controlled for thrilling hands-free pleasure. Control it yourself during a solo sesh or let your partner take your arousal into their hands. You'll feel something incredibly deep, powerful, and unlike anything you've experienced before.
Specs
Materials: ABS Plastic / Silicone

Finish: Glossy / Matte

Size: 98 X 38 X 37 mm / 3.9 x 1.5 x 1.5in.

Insertable Length: 80mm / 3.1in.

Weight: 67g / 2.4oz.

Charging Time: 2hrs

User Time: 1.5hrs

Standby: Up to 90 days 

Wireless Range: 12 meters

Interface: 1 Button
If you have any more questions about Ben Wa Balls, Kegel Balls or Beads, please leave us a comment below!
The post Ahead of the Curve: Ben Wa Balls & Beads for Better Pleasure appeared first on Volonté .
Intimate Tickles found this article quite interested, and we thought you might to. We give all the credit for this article to
Donna Turner
. Click Here To
Read This Article From It's Original Source