I have tattoos on my fingers. To me, it's a subtle reference to one of my favorite literary motifs and it's taken straight from one of the books that inspired me to become a writer. But to airport security, especially in non-English speaking countries, they look like prison tattoos. As such, I have my bags and body searched at every single security checkpoint in every single airport in the world, without fail and without exception.
I'm usually traveling with sex toys, so I no longer have much self-consciousness about it. Except for the time I was stopped coming through Shenzhen airport with 32 solid gold butt plugs in my suitcase. Don't ask.
But for some reason, the knowledge that there's a sex toy in your suitcase when you're going through airport security makes you feel like you're smuggling drugs. So let's clear it up once and for all: does airport security know there are sex toys in your luggage?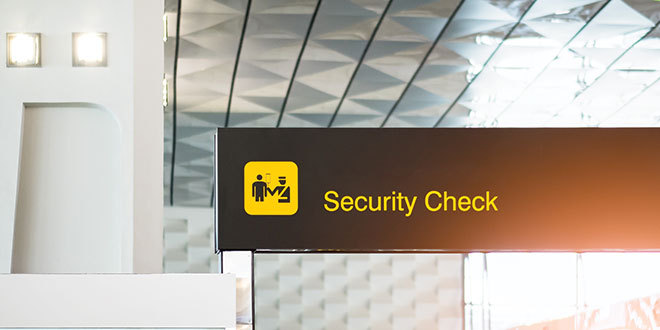 Sex Toy Smuggling
Yes. Your sex toys will appear on x-rays in your hand luggage or your checked luggage. But you know what? That's their job. If it's not a bomb or a knife, they just don't care. That adage about how they've seen it all before? That's true. There is very little you could be carrying that would shock or surprise them. Just be upfront with them if you're asked about it.
If your sex toys are electric, then it's likely they will set off a metal detector too. Believe me, it's less embarrassing to have a sex toy appear on an X-ray than it is to pull one out of your pocket in a metal detector, so don't try to hide it, just put it in your hand luggage and suck it up. Of course, you'll encounter no embarrassment at all if it's in your checked luggage, so that's the natural place for a sex toy to go.
What About Countries Where Sex Toys Are Banned?
In areas like the Middle East, it's illegal to bring sex toys into the country . Technically. But we were contacted recently by an ingenious Middle Eastern woman who had bought a LELO in London, and then bought one of those huge pepper grinders that she really didn't need, and put the LELO inside it. It was, by her account, the perfect disguise.
Not that we condone that kind of thing, obviously.
And besides, there are far more fun ways to smuggle sex toys…
Make sure to read our tips on how to get sex toys through security !
The post XXX-Ray: Can Airport Security Detect My Sex Toys? appeared first on Volonté .
Intimate Tickles found this article quite interested, and we thought you might to. We give all the credit for this article to
Stuart Nugent
. Click Here To
Read This Article From It's Original Source