Are my dual stimulation queens ready for the newest LELO rabbit vibe? The SORAYA 2 is here with some awesome updates, including 4 additional stimulation settings, a thicker sculpted tip for more G-spot accuracy, and softer silicone for increased comfort.
This toy was designed to explore the different types of orgasms the female body was designed for. From clitoral and G-spot, to erogenous zones and blended orgasms, this nifty little tool is sure to hit some of your sweet spots.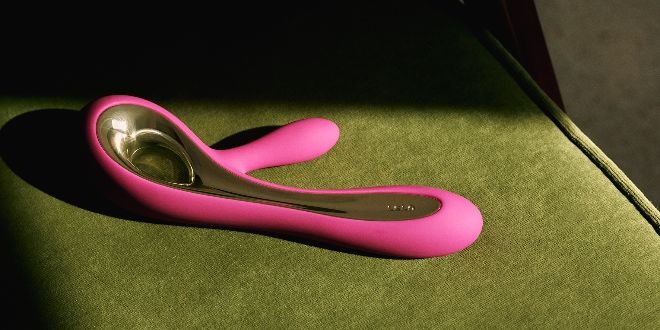 Her Toys Review
Lelo Soraya 2 Review & Why this Rabbit Vibe is a Killer
"Turning the rabbit vibe on, I felt the vibrations just with my hand and was amazed. It was pretty quiet but the vibrations were INTENSE. Actually using the vibe inside my vagina was like nothing I had ever experienced before. Sometimes you might feel like something slow and gentle and other times, you want a quick and hard orgasm. The Lelo Soraya 2 caters to both of these scenarios and everything you can imagine in between.
To summarise my experience with the product, I barely left the bed all weekend long when it first arrived and I continue to use it on a regular basis."
Read more at Her Toys Review !
69Desirs
LELO SORAYA 2 DUAL VIBRATOR REVIEW
"On the G-spot and vagina side, the Soraya 2 is doing its job very well. Kitty was soaked from being stimulated for about fifteen minutes with the different levels and intensities of vibration available.
The Lelo Soraya 2 seems to have improved its previous model, making it more efficient, easier to handle and above all, adapting more easily to each morphology."
Read more at 69Desirs !
The post Review Roundup: SORAYA 2 Rabbit Vibrator appeared first on Volonté .
Intimate Tickles found this article quite interested, and we thought you might to. We give all the credit for this article to
Donna Turner
. Click Here To
Read This Article From It's Original Source