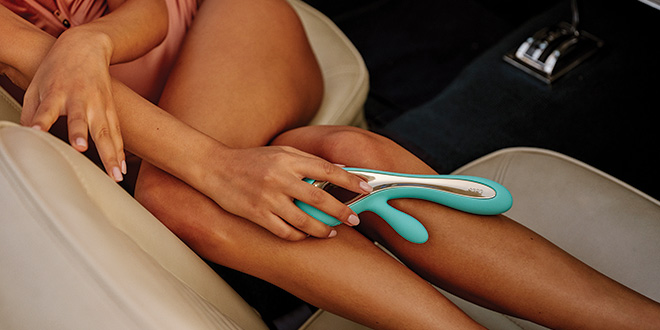 According to a survey about sex toy ownership in the U.S., nearly 80% of women over the age of 18 own a sex toy. Vibrators are by far the most common toy to own (78%), followed by dildos (60%) and anal toys (16%). This guide will go over all of these categories for sex toys for women, and then some! Help us close the orgasm gap , one pleasure maker at a time.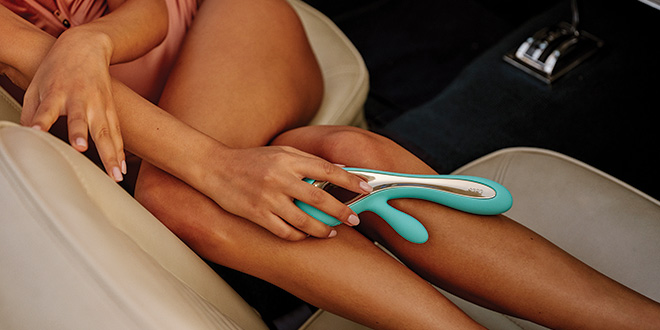 *Please note that we use the phrase "sex toys for women" as often indicated by pop culture, however, these LELO products are designed for everyone with a vulva or vagina (we've even seen people get creative without), regardless of their identity.
Clitoral Stimulation
The clitoris is king! Or should we say queen? Almost half of women report orgasming from clitoral stimulation during masturbation, with an additional almost 30% reporting orgasm from a combination of stimulation, between clitoral, vaginal and anal. Did you know that the visible part of the clitoris shows only the tip of the entire sexual organ ? That's why LELO designs toys that stimulate much more of the clitoris compared to standard vibrating toys.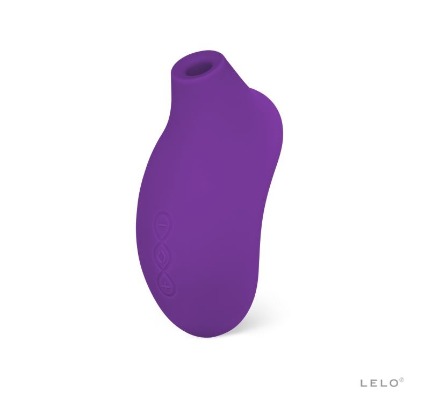 Chances are, if you've heard about LELO, you've probably heard about the SONA line of clitoral stimulators. It's the most popular item by a landslide. Unlike typical vibrators that stimulate the surface of the clitoras, SONA sends sonic waves deep into the clitoris to stimulate 75% more of it. If you read the reviews on it, many women also admit it made them squirt for the first time. You can check out the differences between the first and second generation here , and check out what Cruise Control technology is here .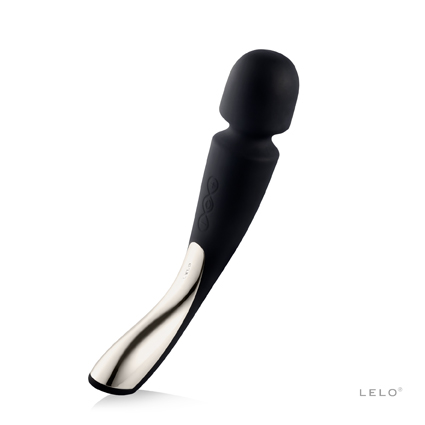 If you're looking for a multi-purpose massager that nobody would ever suspect was designed for sexual purposes, the SMART WAND is the queen of all massagers. Not only does it vibrate deep for ultimate relaxation, it's also incredibly powerful for those who know they can handle it. It's also cordless so you don't have to worry about the hassle of having a plug nearby, plus a single charge leads to a 2 hour user time. It comes in two sizes, SMART WAND Medium and SMART WAND Large. The second generation was also recently launched with a few added features.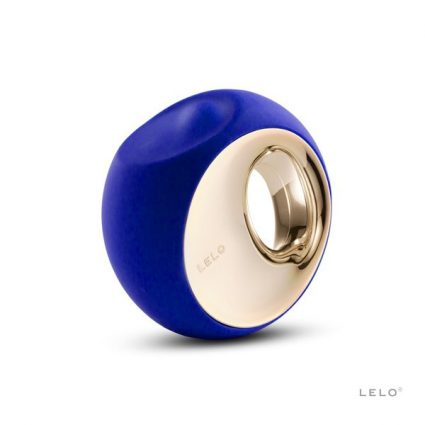 Love the eroticism of receiving oral? Then you'll love ORA 3. It's an oral stimulator with a rotating nub that mimics a human tongue, but without any strings attached. Who says you need to have a partner to get your fill of being eaten out? Not LELO. This ring shaped device contains a handle that makes it easy to control and press against your clitoris. Make sure to add lots of lube to get it feeling just like a mouth.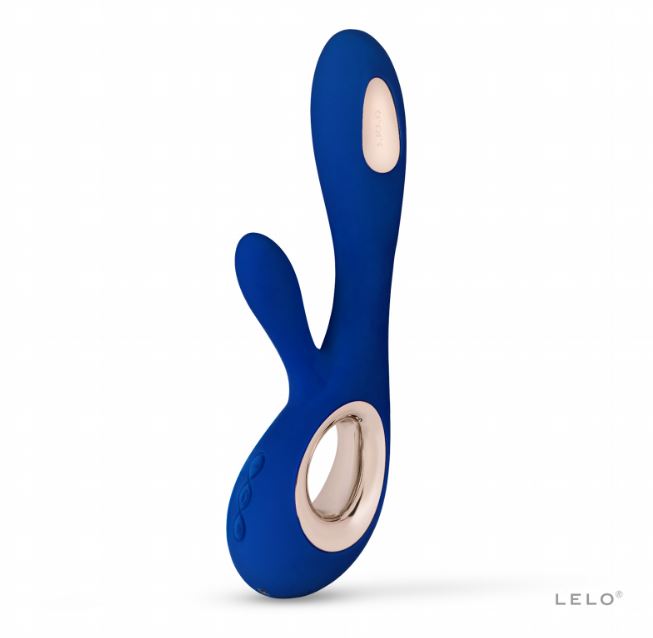 We consider SORAYA Wave as a perfect example of a toy that satisfies both external and internal stimulation. It's diversity is just one of the reasons it's been a top 3 seller for LELO month after month. Not only does this rabbit vibrator contain a smaller, flexible arm and large shaft to explore the multiple vibration patterns, it also contains wave technology. What does this mean? The two arms can also move towards each other in a "come hither" pinching motion to pinpoint the internal spot many women find pleasurable, often referred to as the G-spot. It certainly brings waves of pleasure.
Internal Stimulation
Another popular form of stimulation for vaginas and vulvas is vaginal, or internal stimulation, but since many women prefer the option of a blended orgasm , all of our internal toys also contain vibration that can be used externally on the clitoris or erogenous zones . If you prefer stimulation that mimics a phallic movement or know that your sweet spots are internal, check out the following toys.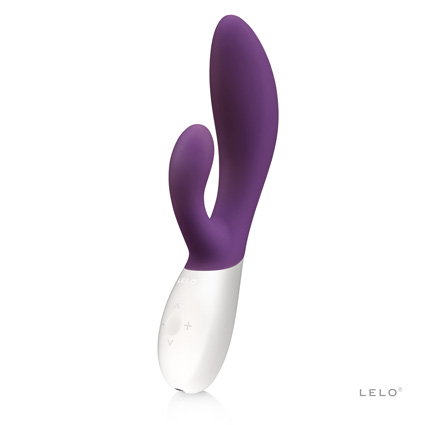 Another great rabbit vibrator is the INA 2, which has both a thicker shaft and larger arm. It's shape is quite unique to rabbit vibrators because the shaft is curved to hit the inner wall of the vagina. Like almost all LELO toys, it's also 100% waterproof so you can have fun in the bath or shower. To check out more comparisons between INA 2 and SORAYA 2, click here .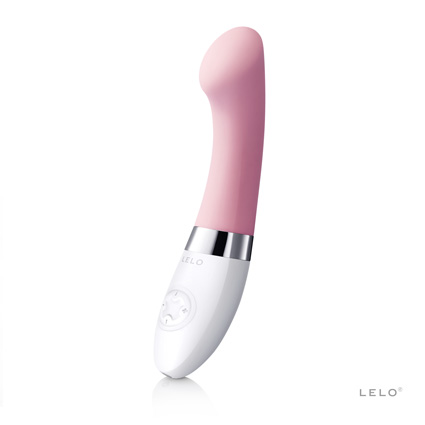 A tip crafted to perfection, GIGI 2 is an internal vibrator that hits all the sweet spots. It may appear small compared to some of our other vibrators, but it has plenty of length to the internal wall, commonly known as the G-spot, that some women find pleasurable. GIGI 2 can of course be used to stimulate the clitoris and other erogenous zones like the nipples and anus. Incorporate it into some partner play and let your partner explore your body while you're blindfolded !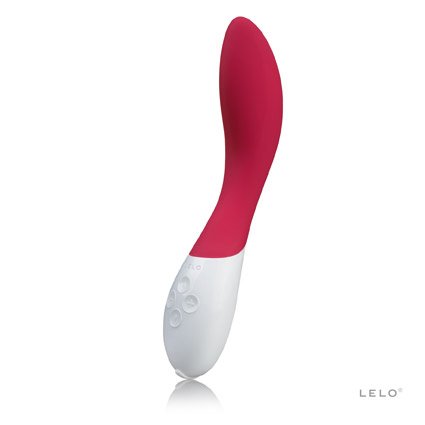 If you're fully committed to internal pleasure, MONA Wave is a great option to give your insides an erotic massage. It's designed without an arm so that it can be easily couple with clitoral toys, like SONA or the ever so discreet LILY 2 . Discover your quickest route to orgasm by experimenting with multiple toys, because we believe you can have your cake and orgasm too. 
Anal Stimulation
Since LELO toys are designed with functionality in mind, most all of the internal stimulators can be used anally as well. Please just remember to wash them or use toy cleaner before switching stimulation zones! Another very, VERY important reminder is to always use lube or personal moisturizer when exploring anal play, especially if you're new to it. Let go of any stigmas and enjoy the art and satisfaction of a perineal sponge massage.
*Make no mistake-LELO's anal toys aren't just for prostates, they're for anyone who wants to explore the backdoor. We receive tons of emails from women who get just as much joy using these toys as their male partners do. Just make sure to clean before swapping.
The fun thing about HUGO is that it's remote-controlled. This means total hands-free pleasure, during solo or partnered play. During solo play, it gives you total freedom to discover new masturbation positions. Did you know that standing or sitting up increases the blood flow, and thus, pleasure and sensitivity during solo play? Try it. You can also give your partner the remote and let them watch as you writhe in gradual anal ecstasy .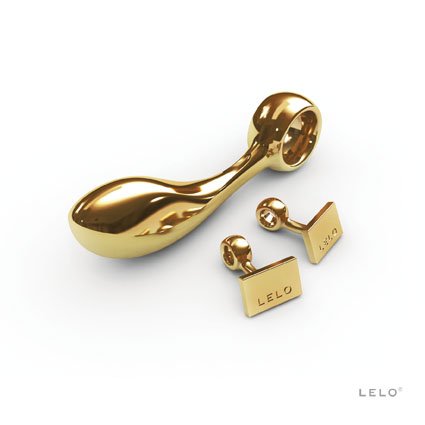 We know the EARL isn't made for everyone. It's made for those who live luxuriously in every sense of the word, even with toys that stay in their pleasure chests. What better way to celebrate a 50th "golden" wedding anniversary, or simply shower your partner with a gift that will make their jaws and panties drop? EARL is an anal massager made of 24k gold. Because of its material, it also makes for fun temperature play . The ring on the handle gives you complete control, plus it can be used vaginally. 
Couples Fun
Everybody needs alone time to discover their basic desires, and like they say, you can't expect the best pleasure from a partner if you don't know what you like. We encourage you to reap all the benefits of solo masturbation , and also reap the benefits of introducing sex toys into the bedroom !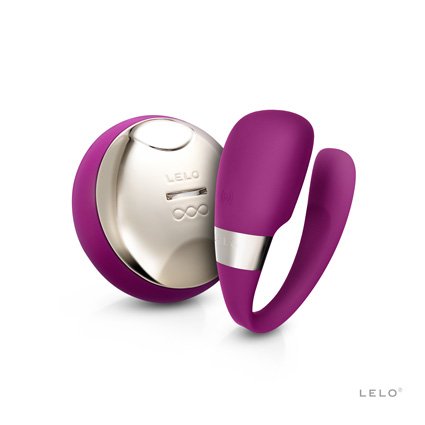 TIANI 3 is all about mutual stimulation. Of course, it can be used alone, but using it during partnered sex both stimulates the internal wall and clitoris of one partner while massaging the shaft of the other partner. TIANI 3 also contains SenseMotion technology, which means the intensity of the vibrations can be controlled by tipping the remote. Use it on a romantic night on the town as a form of foreplay to have you both begging for more when you return home.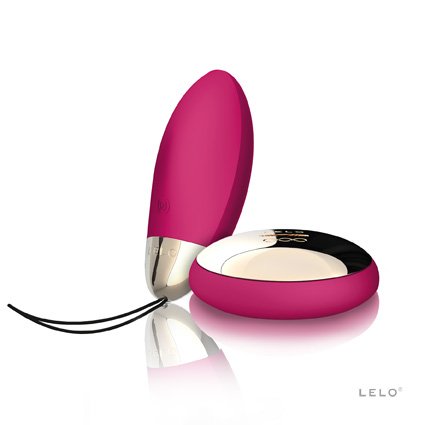 Another great remote-controlled toy is LYLA 2. It's a more traditionally thought of bullet vibrator that delivers big vibrations. It contains the same SenseMotion technology and is worn completely internally in the vagina to stimulate the inner walls. You can again use it for foreplay, or keep it inserted during anal sex. If you want to use it during vaginally penetrative sex, simply use the string for easy remove and hold it against your clitoris. Versatility is key, whether that be with solo or partnered sex!
The post LELO Sex Toys for Women—Finding the Right Toy for You appeared first on Volonté .
Intimate Tickles found this article quite interested, and we thought you might to. We give all the credit for this article to
Donna Turner
. Click Here To
Read This Article From It's Original Source