It seems sometimes to me that as I get older, sex is just moving on without me. Every time I turn around, there's a new fetish that I'm only just hearing about, or new and amazing sex toys that are just begging to be tried – and everyone knows about them but me.
UNTIL NOW.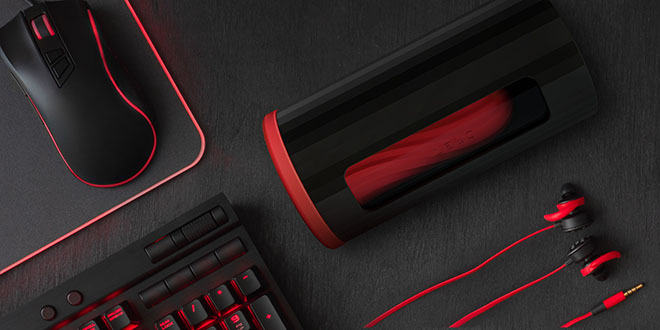 Now, it's me who is on the cutting edge of the Sex Of Tomorrow, because I am the proud owner of The LELO F1s Developer's Kit RED . It's one of LELO's latest products that they say is going to revolutionize male pleasure.
How? Well, glad you asked: both of the new LELO SexTech products feature the high-tech LELO innovations of Cruise Control and SenSonic technologies (more on them in a sec), but more revolutionary is the fact that they are open-source. Meaning that if you're an app developer or coder, you can make them do just about whatever you want.
As a simple for instance, if you were a coder or developer you could feasibly create your own pleasure patterns suited to your specific tastes – and that's just the simple example. A far more advanced programmer could create an entire suite of modules for stamina training, based on performance tracking thanks to 10 sensors located throughout the F1s items.
While all of that is supremely cool – I am no coder or programmer. That being said I still opted for the LELO F1s Developer's Kit RED – the more expensive of the two, just because I am a damn diva and it's only the best option for me, or nothin' at all.
So let's get down to it – the actual USING of the F1s Developer's Kit RED. My first and very full-throated suggestion to any prospective user is to definitely (obviously) use lube. Whether you're circumcised or uncircumcised , or are even a person who doesn't normally use lube, you're gonna want to. And no, for a product like this you shouldn't be using your tried-and-true hand lotion; definitely use a water-based lubricant that won't have any adverse effects on the silicone interior of the F1s.
While you can learn more about the diameter of the LELO F1s Developer's Kit SexTech items elsewhere, I need to point out that these items, like other masturbation sleeves for men that you should be hard, or at least semi hard before inserting your penis – so that's just what I did.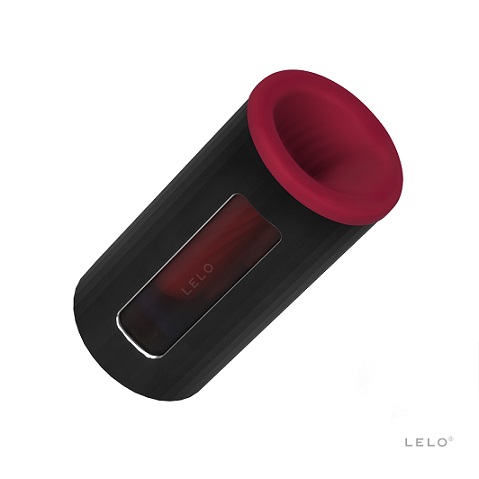 I decided to be fully inside of the F1s before turning it on and here's where it gets interesting – the sleeve itself feels pretty fantastic for stroking when the machine is turned off. But when it's on, trust me, you've never felt anything like it before. The SexTech items – the F1s Developer's Kit RED and the F1s Prototype – feature the LELO-patented technology of SenSonic, which they pioneered in their best-selling SONA clitoral massager . SenSonic delivers sonic pulses that go deep into your genital tissue, much more than the surface buzzing of a vibrating toy.
Turning on SenSonic, you'll feel the toy reverberating all throughout your shaft, down to the base and the only word that comes to mind for that type of pleasure is 'all-encompassing'.
The net innovation that came in way handy when I was getting near the end was another LELO-patented innovation in Cruise Control. As I was nearing orgasm I wasn't stroking with the F1s so much as I was just pushing myself deeper in. Usually when you're bearing down so much on a pleasure item you will love some of the vibration (or in this case, sonic) intensity. Cruise Control senses this, and despite my rather vigorous enjoyment of the LELO F1s, I didn't experience any drop in power. Thanks, sex scientists!
When it was all done, I have to give LELO extra points for making the SexTech F1s items waterproof, meaning that clean-up was easier than it would be with just about any other motorized masturbation sleeve.
However, now I am faced with a problem.
The LELO F1s was good. But perhaps it was too good. So good in fact that I am a little hesitant to make it a habit to use, lest it ends up being the only kind of pleasure I will ever want. So from here out, the LELO F1s will be a treat for me every now and then – something to look forward to, and look forward to it I will!
The post How Do You Use the LELO F1s appeared first on Volonté .
Intimate Tickles found this article quite interested, and we thought you might to. We give all the credit for this article to
Colin Hanna
. Click Here To
Read This Article From It's Original Source