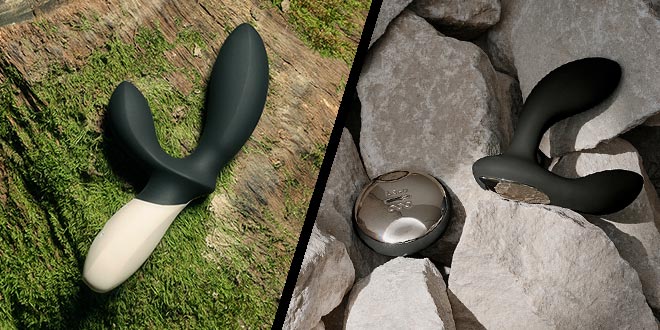 The recent popularity of prostate stimulation is no sex fad, it's a legitimate source of pleasure. Check out the comparisons and differences between LELO's best-sellers, LOKI Wave vs. HUGO .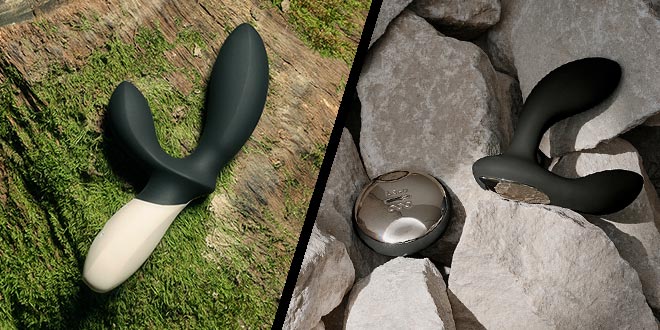 The Joys of Prostate Pleas
ure
While the male prostate is an organ about the size of a walnut, it plays a big role in reproduction and pleasure. It's the area in which semen is combined and released from during orgasm. The prostate contains tons of nerve endings that connect to the penis, which is why many people report prostate orgasms being more intense and heightened than other orgasms.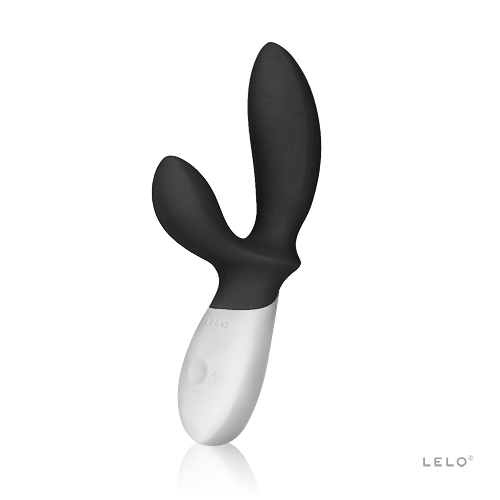 LOKI Wave Specifications
Materials: Body-safe silicone / ABS

Size: 91 x 196 x 43 mm / 3.6 x 7.7 x 1.7 in

Diameter: 37.5 mm / 1.47 in

Insertable length: 90 mm / 3.54 in

Weight: 198 g / 7 oz.

Charging: 2 hours

User Time: 2 hours

Standby: 90 days

Interface: 5-Button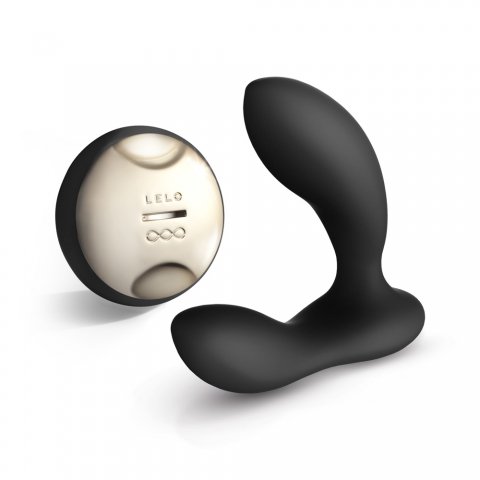 HUGO Specifications
Materials:Body-safe silicone / ABS

Size: 104 x 107 x 41mm / 4.1 x 4.2 x 1.6 in.

Diameter: 32.5mm / 1.28 in.

Insertable length: 85mm / 3.4in.

Weight: 116g / 4.1 oz.

Charging: 2 hours

User Time: 2 hours

Standby: 90 days

Interface: 1-Button + remote
Major Differences
HUGO can be remote-controlled. Which means you can have complete hands-free pleasure or even give the remote to your lover and have them be in control. But just because LOKI Wave doesn't have a remote doesn't mean you can't achieve hands-free pleasure with it. Simply find a comfortable position where you can prop it against something like a pillow and let the WaveMotion technology work its magic, which leads us to the next point…
LOKI Wave has WaveMotion technology. This feature was designed to mimic the light pinching sensation of a lover's fingers which puts pressure on pleasure points such as the prostate or G-spot. Along with vibrations, the two arms of LOKI Wave move towards and away from one another.
LOKI Wave has a larger thickness and insertable length. You'll see in the photos above that both LOKI Wave and HUGO have similar shapes, a longer shaft for insertion and a shorter arm that stimulates the scrotum and area below the penis. LOKI Wave, however, is 5mm / 0.14in longer in insertable length and 5mm / 0.19in girthier at its thickest point.
Which One is Right for You?
HUGO is recommended for those who:
Are interested in using a prostate massager with a partner

Are interested in complete hands-free pleasure
LOKI Wave is recommended for those who:
Know they love intense stimulation of their prostate

Are interested in a larger toy
The post Comparison Guide: LOKI Wave vs. HUGO Prostate Massagers appeared first on Volonté .
Intimate Tickles found this article quite interested, and we thought you might to. We give all the credit for this article to
Donna Turner
. Click Here To
Read This Article From It's Original Source