While we all love the return of warmer weather to our own city, the real excitement of the summer season is the endless possibility for travel. New sights, new sounds, exotic foods and cultures…and of course, the opportunity for a sexy summer fling. We've put together a list of amazing locations around the world for exploring new horizons, geographically and sensually. Happily attached? Well, you probably know as well as we do that nothing adds a spark of excitement to your relationship like a couple's getaway.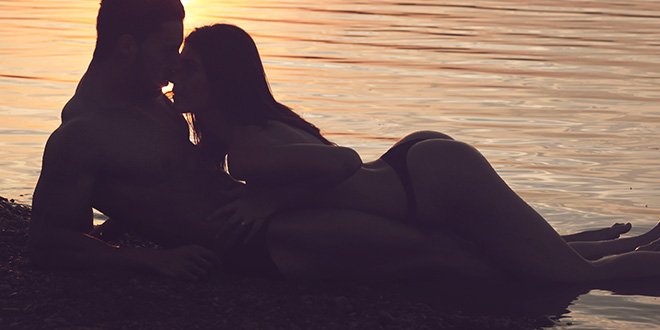 1. Cap D'Agde, France
Paris may be the City of Love, but the Nude City is where love takes a walk on the wilder side. Roughly located between Toulouse and Marseille, Cap D'Agde is a seaside resort on the Mediterranean that has long been welcoming to naturalists, and more recently, of the swinging set . You can take in French culture, delicious seafood, and beachside activity, without ever putting clothes on. With only 5% of Americans admitting to having sunbathed nude, why not dip your toe in at a town where you can go to from shopping to sending postcards completely in the buff?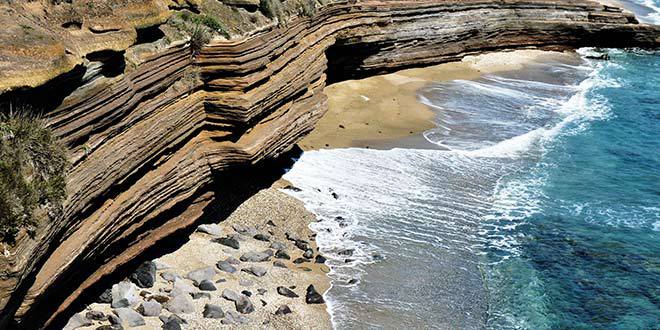 2. Kaikoura, New Zealand
Looking to beat the heat (or perhaps create your own )? Heading down to New Zealand during the summer months mean that you'll be there during their winter, with daytime temperatures range from about 12 °C (53°F) 15.3°C (59.5°F) from August to October. It might sound chilly, but Kaikoura, located about 2 hours from Christchurch, has brilliant whale and dolphin watching, as well as swimming and hiking. All that fresh-air and activity is just what you need to get your blood pumping after a stagnant summer at home, and by night you can stay snug in your luxury tree house hotel room. Just don't forget to pack a wand-style massager for your sore muscles.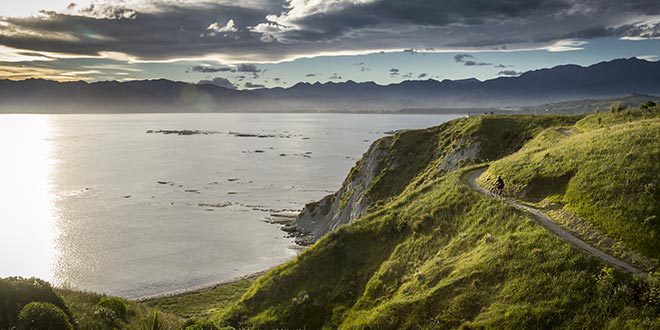 3. Tokyo, Japan
When people hear about some of the odder (to us) aspects of nightlife and sex culture in Japan, some people write it off as quirky, and some people think 'I want to go check that out.' While some of it might actually be lost on you when you visit (such as the maid cafes where waitresses dressed as French maids will address you with the most formal Japanese grammar, as they would royalty) there is plenty to enjoy in this fast-paced, night-life heavy city. From sex-toy bars to themed-love hotels, Tokyo quite literally has it all, if you're looking for it. What's more, if all that excitement wears you out, there are plenty of onsen (natural hot spring spas) in the surrounding area where you can shed your tension as well as all your clothing. The areas aren't always coed, however, so if you want to share a relaxing and sensual massage with someone, make sure to bring along a Snow Pear and Cedarwood Massage Candle .

4. Carloforte, Italy
Many may travel to Trevi Fountain to try their luck at finding love, but if you already have a special someone you want to sweep off their feet, look to the tiny commue of Caloforte. Located on the island of San Pietro just off the coast of Sardinia, it is only 50 km2 (19.7 sq miles) and has 6,000 inhabitants, making it both tiny and private. Aside from boasting unparalleled beauty views from its cliffs, it also has Italy's best seafood. There is a summer festival celebrating 'Girotonno,' a decadent dish you won't find many other places, and sea urchins. Oysters, it seems, are not the only seafood that excite your libido , so enjoy an aperitivo with white wine and sea urchin before exploring a romance language.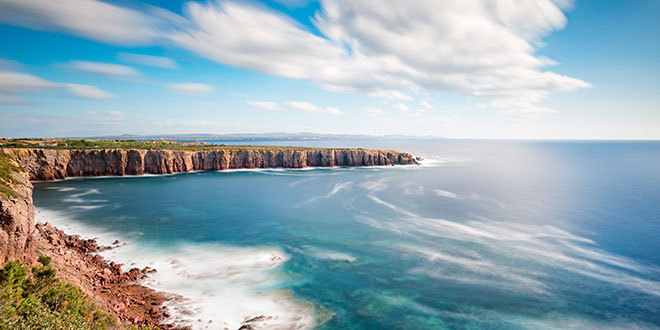 5. London, England
Don't think London is a sexy European destination? Besides having dreamy accents, London also has quite the night-scene for the urban-minded. Take a walk around the sexually progressive Soho district, with its colorful nightlife and its not-so-underground kink scene. You can even rent a first-class luxury apartment, complete with all your BDSM and kink needs catered to . They'll supply the St. Andrew's Cross, all you need to bring is an open-mind, willing partner, and perhaps your own very favorite kinky accessories .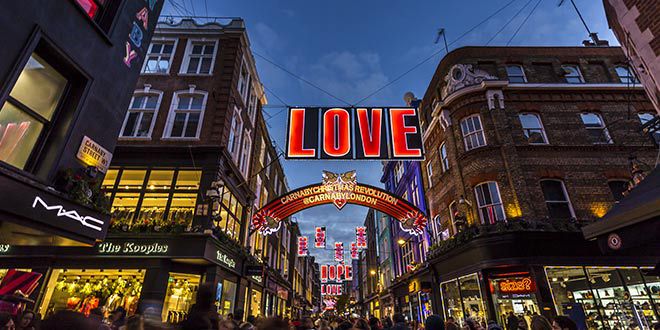 6. The Seychelles, East Africa
A tiny archipelago off the southeast coast of Africa, Seychelles has a big reputation for romance. Containing more than 115 islands and only 90, 024 people, The Seychelles is an idyllic getaway where you can quite literally get away from everything and everyone if you want to be alone with your lover. Pick a deserted island to tick 'sex on the beach' off your list (and remember to bring your favorite waterproof massager) You can head back to the city of Mahe to check out the lively local music, as well as the renowned club 'Lovenut.'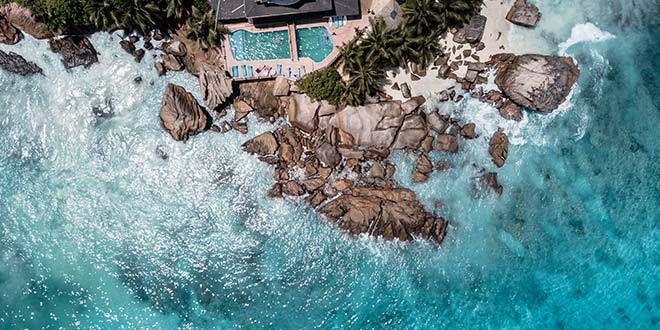 7. Hollywood, California
Along with the iconic cities like NYC and San Francisco, Hollywood is quite literally a melting pot of every flavor you can imagine. There's something for everyone, from walking in the presence of greatness with the celebrity stars on Hollywood Boulevard to stargazing at the Griffith Observatory Planetarium. Don't forget the nightlife! West Hollywood (also known as WeHo), is iconic for being the gay wing of Los Angeles . And if you want to be taken back to the flapper era, check out The Edison, a renovated power plant with absinthe and live burlesque. This city is also not limited to summer, since it receives 246 sunny days per year.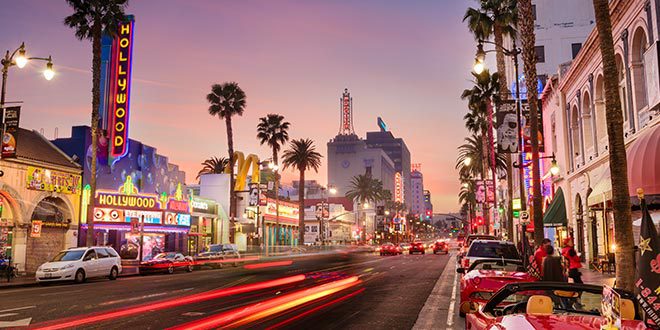 8. Antelope Canyon, Arizona
A hop, skip, and a jump away from Hollywood can take you to a completely different and mesmerizing world in Antelope Canyon. It's known for its captivating and colorful canyon walls which allow magical light through during certain times of the day and is arguably one of Mother Nature's best gifts. Dare we say that this might be what the inside of the vagina looks like? Imagine having a little public fun during sunset in a place like this.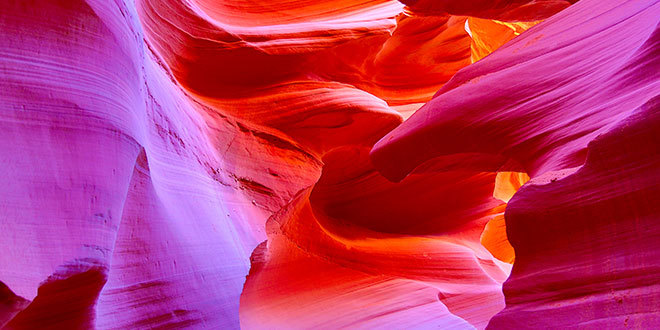 9. Reykjavík, Iceland
If you and your lover are interested in more of a casual vacation filled with bar crawls, live jazz, unique art exhibitions and even drag shows, Reykjavík, Iceland, might be the place for you. Did we mention nudity is a normal thing for Icelanders? Hard to believe with a country containing "ice" in its name, but Icelanders are encouraged to shower naked in front of others before entering waters. It's nothing sexual, however, there are a ton of private hot springs where you could go to have some steamy alone time. And if you prefer to stay indoors, the F1s male masturbator has a temperature control.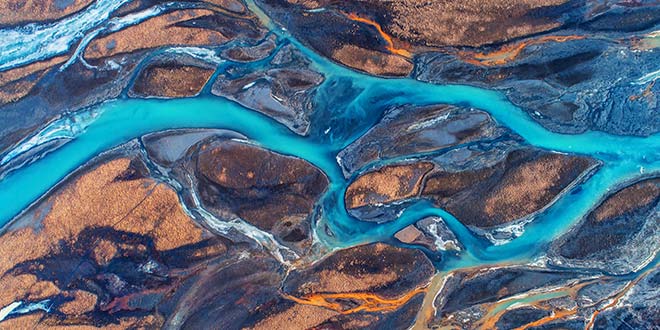 10. Bali, Indonesia
Bali is known for its stunning beaches, ancient temples, monkey sanctuaries, and best of all—inexpensiveness. Perhaps the openness and boldness of Balinese women will also give you a confidence boost to be feeling your sexiest self. This attitude pairs well with the abundance of romantic villas that come with personal chefs, bubbly and rose petals galore. But don't worry, the staff can be dismissed at any time so you can get down to business. Perhaps you can use it as an opportunity for a naughty maid roleplay ?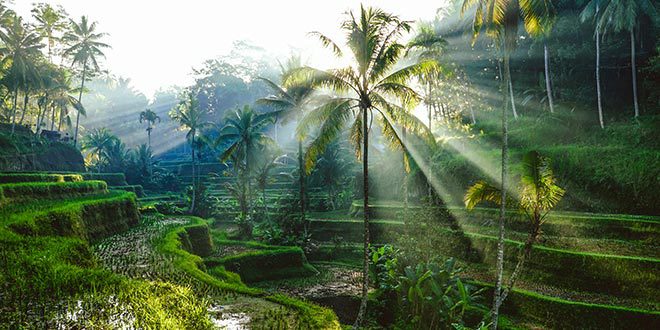 Conclusion
Whether you're planning a getaway for this summer or next, these locations offer something a little bit different for every couple, whether you're taking your first holiday together or your twentieth.
The post Your Sexiest Summer Getaways appeared first on Volonté .
Intimate Tickles found this article quite interested, and we thought you might to. We give all the credit for this article to
Katy Thorn
. Click Here To
Read This Article From It's Original Source