Let's face it: if it's not fully charged, a sputtering sex toy can take a pleasurable experience from 'nearly there' to 'nowhere close' real quick. If you've ever been in the unfortunate position of having a sex toy that doesn't have enough juice with no way to charge it, then that's probably why you're here reading this now so we'll skip right to the good stuff.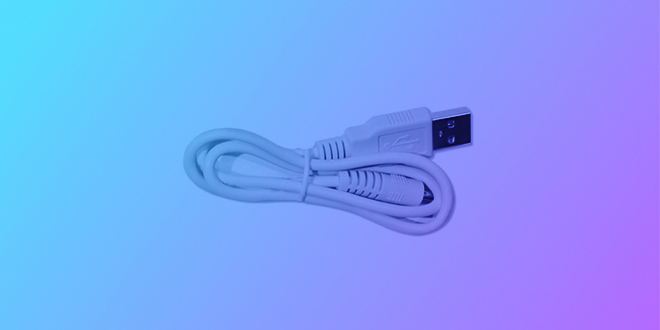 I've lost my LELO charger. HELP.
First of all—don't panic. We've got you. Replacing a lost LELO charger is very simple: all you've got to do is head to the LELO website, where you'll find a very handy product page for precisely what you're looking for. If you have any device besides the Smart Wand Large select the USB Charger Cable 5V and order away — you'll have your LELO pleasure object charged up in no time, primed and powered for pleasure!
There's only one kind of charger cable on the website. How do I know I'm choosing the right one?
Very perceptive! You've just discovered one of the many reasons that LELO doesn't just make the most luxurious sex toys, but the most user-friendly ones as well. There are only two types of chargers, a 5V and a 9V (which is specifically used only for the Smart Wand Large), meaning that if you've got multiple LELO products besides the Smart Wand Large, you can charge them all using the same cable with no problem. 
In fact, before you go buying a whole new charger for your LELO SIRI, say, take a look through your toy box. If you've got another LELO product like LILY, GIGI or SONA, you'll be able to use the same charger cable that came packaged with any of those LELO pleasure products.
Once more for the people in the back! There are just two types of LELO charger available, the 5V and the 9V charger. 5V is used for every LELO product except for the LELO Smart Wand (Large), which uses a 9V wall plug-in charger .
The 5V charger cable is USB — I uh, don't want to charge my sex toy from my laptop though.
Sure, totally understandable. In the event that you've got a LELO product but still prefer a wall plug when it comes time to charge, you can get an additional Worldwide USB Wall Adapter  when you replace your LELO charger cable. With the Worldwide Adapter, you can plug your LELO straight into the wall and charge it that way. Best part is, no matter where you might go in your travels, your LELO can go with you and never miss a charge!
I've got a 5V charger from a different (non LELO) product — can I use that?
Yeah, but we definitely don't suggest it. In the event of a voltage discrepancy that damages or breaks your LELO, it will void the warranty, meaning you'll have to buy a whole new one. 
Speaking of which — did you ever register your LELO warranty yet? No better time than the present!
For related content, check out:
The post I've lost my LELO charger. What do I do? appeared first on Volonté .
Intimate Tickles found this article quite interested, and we thought you might to. We give all the credit for this article to
Colin Hanna
. Click Here To
Read This Article From It's Original Source