Valentine's Day is the perfect opportunity for adventurous players and couples to enjoy a mixture of romance and kink. 
And because there's no such thing as one-size-fits-all when it comes to love and lust, it would be truly impossible to recommend one date idea or gift that will surely get one's motor running.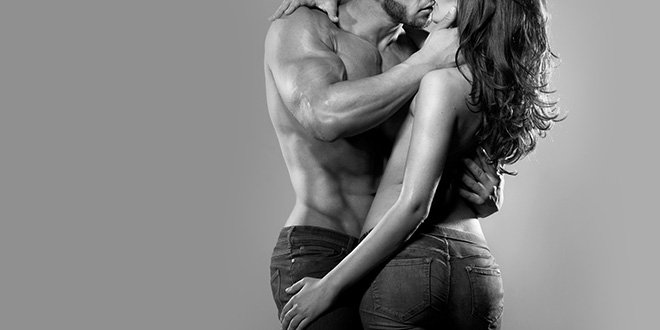 Fear not! There are a number of spicy date ideas and pleasurable items out there to satisfy an array of different vices, tastes, preferences, and kinks.
Below, we offer a few suggestions that are sure to appeal! Whether you're a homebody or looking to let things get a little wild, LELO is ready to rock your Valentine's Day with these six kinky Valentine's Day ideas, and eight sleek, elegant, and orgasm-inducing toys.
Sexy Ways to Spoil Her this Valentine's Day
Date Idea 1: 14 Ways in 14 Days
For those looking to really turn up the heat this Valentine's Day, turn one day into 14 days, aka 14 Ways in 14 Days! 
Starting on February 1st, do something each day that your partner will love. It could begin with sweet and innocent gestures, such as cute love notes, flowers, or chocolate, but as the days fly by, allow things to turn more naughty and excitable. 
You could try something new in the bedroom, re-enact a scene from Magic Mike and/or gift her with a super sexy toy she'll love. The possibilities are actually endless.
Date Idea 2: Hotel Sex!
What's better than doing it in every single nook and cranny at home? Hotel sex! 
For this special day, splurge out a bit and get an expensive hotel room with all the trimmings… champagne, roses, room service, and perhaps a few new sexy toys or pieces of lingerie! 
Kinky Valentine's Day Gifts for Her
SONA 2 & SONA Cruise 2
SONA 2 and SONA Cruise 2 has hit the shelves and is even more sexy than before! This toy, made of silicone, is softer than its predecessor and uses SenSonic technology to absorb some of the sonic waves and transmit them back into your body, around the clitoris, for a deeper but gentler sensation. 
In this way, the silicon works in conjunction with the waves, giving you extra stimulation.
What's the difference between the SONA 2 and the SONA 2 Cruise? While both cause extreme pleasure, the SONA 2 Cruise has a leg up when it comes to getting off… 
This is because it has the ability to release constant pulsations during use, giving you that extra oomph when pressed hard against the body.
SORAYA 2
Does the sound of multiple orgasms peak your interest? Then the SORAYA 2 is the best way to spend your Valentine's Day (and beyond). 
It's a rabbit vibrator offering dual stimulation on the clitoris and the G-spot, and has a smoother and softer finish than ever before. 
With its Sonographic Design (ultrasounding was used in the engineering process to accurately capture the female anatomy), LELO knows what your body needs (and craves).
ORA 2
The ORA 2 is here to prove that you don't need another person in order to enjoy the effects of being eaten out! 
It's a marvelous and elegant-looking toy that offers thrilling, teasing, and arguably better-than-the-real-thing simulated oral sex.
It has a nub that rotates and vibrates, giving off the sensation of a tongue… but better, and has been designed using award-winning SenseTouch technology. What does that mean? More pressure equals more pleasure!
Sexy Ways to Spoil Him this Valentine's Day
Date Idea 3: A Personalised Fantasy Room
Some believe that Valentine's Day is all about her, but we couldn't disagree more. Which is why doing something that'll blow his mind (and his load) this Valentine's Day will definitely be something you'll both remember.
Why not start the day by leaving a pair of your sexiest panties or lingerie in his car or bag? This could be accompanied with a note that says, "Bring these home tonight and I'll let you tear them off me". 
And for later, turn your space into his ultimate fantasy, whatever that may be. Perhaps he's always had a thing for a sexy anime character or he's a big fan of leather. Use these things to create a fantasy room of his dreams.
Date Idea 4: Public Arousal
Start the evening off on a romantic note with dinner and/or drinks at a (nice) restaurant. 
Then, half way through the evening, take the opportunity to get really close to him. Perhaps you can slow dance or you can simply lean in, and whisper in his ear, "I'm not wearing any panties and I am dying for you to feel how wet I am". 
This is a sure-fire way to increase the thrill and to enjoy some super intense sexy time (when you get home).
And to spice up the evening, throw in one of these sensual and erotic sex toys to ensure smiles in abundance all-year-round…
Kinky Valentine's Day Gifts for Him
F1s Prototype
Boys, if technology and getting off are your two passions, the F1s masturbator will make all of your lustful dreams come true. It's a beautiful device that's been created using science and precision allowing you to be the master of your own destiny. 
How does it work? It's a massager that releases sonic waves deep into the penis via Cruise Control and SensSonic technology. In this way, your nerve endings are stimulated as well as the entire penis. A brand new sexual sensation for the high-tech man. 
BRUNO
A pleasurable prostate massager that enhances the intensity of the male orgasm by up to a third, the BRUNO sex toy for him is the gift that keeps on giving.
It has two powerful motors, one in the tip for prostate stimulation, and another at the base for external pleasure.
It comes with six different vibration patterns, a sleek silicone design, and allows for hands-free orgasms! Does it get any better than that?
Sexy Ways for Couples to Celebrate Valentine's Day Together
Date Idea 5: Adult Sex Games
If you use your imagination, any innocent game can turn into a dirty one. So why not indulge in one or more adult sex games ? 
A naughty game of "Would you Rather?" or even playing the board game, Monogamy (a sexy spin on Monopoly but with sexual questions and activities) sounds like a lot of fun, doesn't it?
Date Idea 6: New Persona Sex
Just like Claire and Phil in Modern Family, Valentine's Day is the perfect opportunity in which to try roleplaying . 
Dress up at home in erotic outfits and play doctor/nurse or school girl and teacher, or take on completely new personas and meet as strangers in a crowded bar. 
Then, when you decide to seal the deal, have one or more of these raunchy toys waiting for you…
Kinky Valentine's Day Gifts for Couples
TOR 2
The TOR 2 is a vibrating couples' ring offering pleasure for both parties, enhancing your sexual experience to new heights.
It's worn by him during sex and not only helps him stay harder for longer, but gives both him and her the added bonus of vibration. 
It can be enjoyed in a number of different positions, and has been highly recommended by many a satisfied TOR 2 owner. In fact, this recent review says it all:
"She has an orgasm within a few minutes of me entering her. This is the first time she has ever had an orgasm while I have been in her, which of course gets me off at the same time shortly thereafter."
Need any more convincing?
TIANI 24K
Luxury definitely has the means to get you turned on, which is why the TIANI 24K is such an exceedingly sexy toy. It's sealed with a 24k gold kiss, and is a couple's vibrating massager with a remote control made for sharing.
This sleek number has a dual motor featuring LELO's exclusive SenseMotion technology. And while it is worn by her during sex causing internal and clitoral stimulation, it allows both partners to experience incredible sensations causing shared pleasure. 
Serving suggestion? Try it in the missionary position to start, and then use your sensual imagination to enhance the experience.
Bonus Date Idea: BDSM Lovers
Whether you're well-versed in BDSM play or not, one way to celebrate Valentine's Day is to turn it on its head, abandon the sensual lovemaking, and go for some hard, adventurous, and thrilling activities.
Bondage is a fun and interesting way in which to connect with your partner, and is one of the biggest ways that one partner can let the other know that they trust them completely. 
Why? Well, you'll definitely need to have a lot of confidence and faith in the person you're allowing to tie you up, right?
So if the mainstream doesn't float your boat, there are a slew of adventurous and kinky BDSM-inspired toys that'll cause a thrilling wave of pleasure. 
Turn off your smartphones, indulge in a few new props, and learn and explore with your partner this Valentine's Day!
The post Your Heart's Desire: 6 Different Ideas for the Ideal Kinky Valentine's Day appeared first on Volonté .
Intimate Tickles found this article quite interested, and we thought you might to. We give all the credit for this article to
Katy Thorn
. Click Here To
Read This Article From It's Original Source