Whether you choose to call it Galentine's Day, Palentine's Day or Singles Awareness Day (Gore Vidalentine's Day, anyone?), Valentine's Day is a holiday that's tailor-made for making someone special smile. And what better way to do so than with a present guaranteed to make them grin.
And singledom bashing? Let's be real, nothing says screw you quite like screwing you.
For Valentine's Day, we're going to try our best to make sure that everyone can get their hands on the kind of pleasure that only a LELO can provide.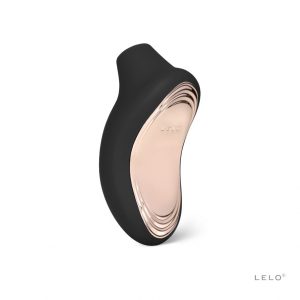 Our best seller for a reason. If you were a fan of the original SONA, the world's first sonic clitoral massager, you'll be happy to hear that we added a wider range of intensities, 4 additional pulsation modes, and a wider mouth to accompany more female anatomy. Start off slow and listen to what pleasure your body craves, because a slight hover may be enough to set you over the edge.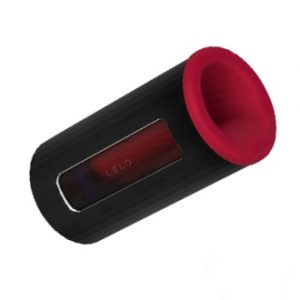 Men, we didn't forget about you. Valentine's day is a day for everyone to get it on. The F1s male masturbator harnesses sex tech into an app-connected device that allows users to change the intensity of the same sonic technology that exists in the SONA. It's designed to penetrate deep into the penis and what's better? It comes with an SDK kit that developer's can use to create their own pleasure patterns. It allows you to track your sexual progress and performance.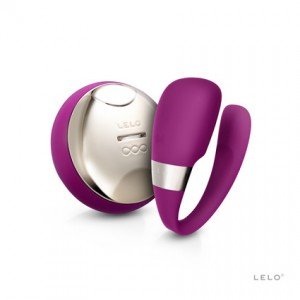 Because jewelry is cliche and chocolates in a heart-shaped box are tacky, giving the gift of increased pleasure is an absolute Valentine's must. The TIANI 3 is a perfect gesture of sharing that pleasure, as it is designed to be worn by a female partner during lovemaking to provide deliciously vibrant sensations to the clitoris. Sharing is caring after all, no?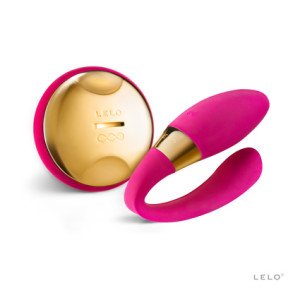 Of course, Valentine's Day is a special occasion, so the TIANI

24k is the option that comes sealed with a 24k gold kiss! Plus it's dual-motor for the ride of a lifetime.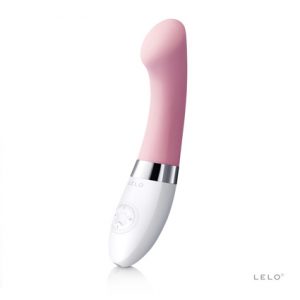 One of the absolute must-haves for anyone's toy collection, the GIGI 2 stands as an improved version of the iconic G-spot massager and one of LELO's original products of pleasure. It features a specially-designed tip that applies sensations more directly to the frontal wall of the vagina where the G-spot is located for more precise pleasures. When you want to switch things up, the unique shape of GIGI 2 is also great for external clitoral massage.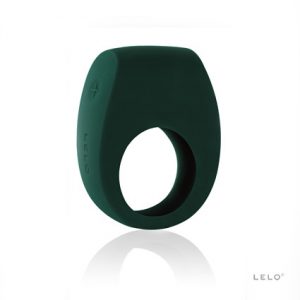 For more intense shared pleasure, a vibrating cock ring can add so much more sensation and elevate intimacy to new levels. When worn, TOR 2 provides a gentle constriction around the base of the penis providing the male partner with a fuller and harder erection, meanwhile the powerful vibrating motor sends these sensations all throughout his shaft for a whole other layer of stimulation to be enjoyed by both partners.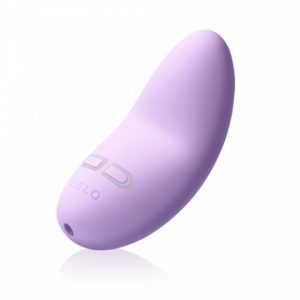 The cutest little clitoral vibrator you ever did see is most definitely the LELO classic LILY 2. This is one of LELO's bestsellers and has been for years and it's not hard to see why; with its cute, palm-sized exterior that houses a powerful little vibrating motor, it's a natural fit for solo play as well as making love with a trusted partner.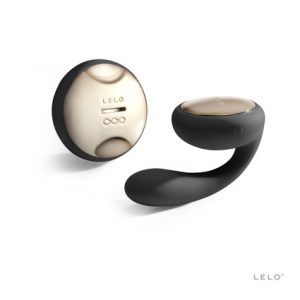 Probably the most unique of the items presented here, the IDA works unlike any other sex toy out there. When worn by a woman, IDA stimulates the clitoris with rumbling vibrations while inside, a rotating pleasure point moves around to apply pressure to the G-spot. If that's not enough, the IDA also comes with a wireless remote control for operation during the heat of the moment or to be in thrall of a trusted partner.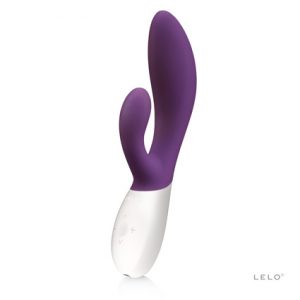 Of all the rabbit style, dual-pleasure sex toys out there, the INA Wave blows them all away with some extra unique functions. Not only does it provide intense vibrations simultaneously situated on the G-spot and the clitoris, it mimics the natural finger motions of targeted G-spot massage. So when someone says that you can't have it all, you can show them the INA Wave and that oughta shut them up quick!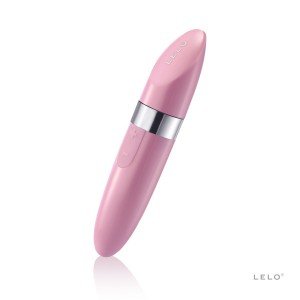 Speaking of cute clit vibes, the trophy-holder for the most sought-after discreet little rumbler is hands down the MIA 2. Designed as a 'lipstick vibe' (just look at it and that's pretty clear), MIA 2 is a subtle vibe that is perfect for travel or keeping in a purse for whatever situation arises. When its low on battery, no problem! Just remove its waterproof cap and pop it right into a USB port.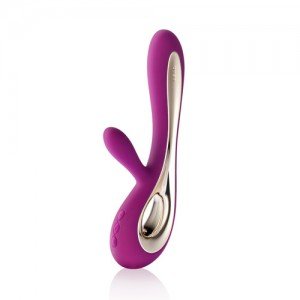 From the Insignia collection, SORAYA offers intense and simultaneous clitoral and G-spot stimulation to satisfy the highest of standards, and it's absolutely gorgeous to boot. Its external arm is flexible enough to suit a variety of body types, so it's the perfect gift for any gal with exquisite tastes.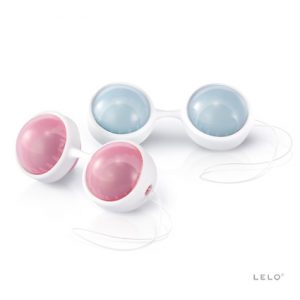 LUNA Beads provide a pelvic floor exercise that is as pleasurable as it is effective. As you wear and flex your muscles around the LUNA Beads, you're exercising your way to a whole host of health benefits as well as even greater sensual enjoyment for years to come. Kegels can not only help with bladder control, but stronger orgasms.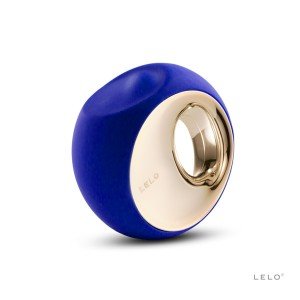 The oral-sex-as-a-present joke is tired, so it's time to get wired with ORA 2. It uses flicks and swirls to simulate oral sex, but oh so much better. It uses SenseTouch to increase in power when you press it against your body, and 1 hour of battery use per charge, you'll tire out before it does.
No matter how you're planning to spend this Valentine's Day — whether it's a night at an expensive restaurant or a hotel staycation, ignoring everything in favor of staring into your lover's eyes, or just watching true crime docs while sipping cinnamon-heart infused vodka — you deserve an orgasm. So go get one! 
Presenting your lover with a LELO lets them know exactly what's on your mind not only for Valentine's Night, but also on all the winter evenings yet to come.
The post Valentine's Deals from Our Toy Chest to Yours appeared first on Volonté .
Intimate Tickles found this article quite interested, and we thought you might to. We give all the credit for this article to
Colin Hanna
. Click Here To
Read This Article From It's Original Source