When you were a teen and perusing the copies of Cosmo and Marie Claire at the grocery store tills, you might have scoffed at the blurbs about dealing with low libido. Sex was awesome! You couldn't ever picture not being horny 24/7, and you would never find yourself in such a situation, right?
Well, you might be thinking back on those moments and cursing your hubris, because here you are, a decade or more down the line, and you just don't know where your sex drive has gone . Now, there's no need to panic – here are some of the reasons it may have happened, and what you can do about it.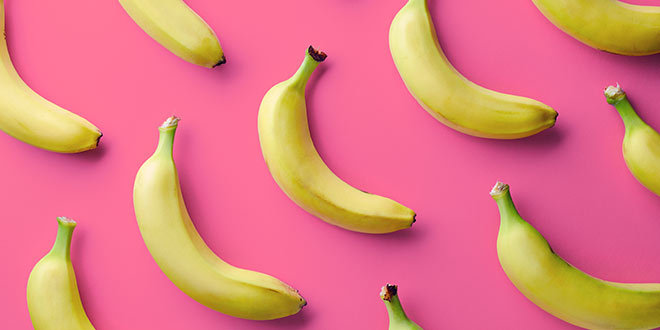 Ch-ch-changes
As much as we may be loathe to admit it, we are no longer 19, and will in fact never be 19 again. It can be hard to remember the good things about this fact (we can drink, our skin finally cleared up, we're way more self-confident) when you're focused on the missing the thrill of emotional highs and lows. 
But the truth is, most of us had relatively few cares in the world. We maybe had a job or university, rent that was split between 5 of our best friends, and a largely ramen and tuna based diet. Couple that with hormones that haven't quite stopped shouting 'SEX!' in our brains 24/7 and the novelty of new experiences, it makes sense that our priorities have shifted. Sure, there are plenty of people having tons of sex well into their silver years , but it may just be that making sex a priority in your life might take a little actual effort. 
Come on Baby, (Re) Light My Fire
Having a partner who knows what's going on with you – yes, that means actually telling them what you're going through – can help things along. Maybe they have more spontaneous desire and you have more responsive. That means that while the urge to get up and get busy might just happen to them, apropos of nothing, you might find yourself rarely experiencing that, and instead getting hot and bothered once your partner starts things off. That's totally normal!
And, as unsexy as it sounds, you might need to make specific plans for which nights are for getting naughty. Not only practically speaking (don't forget to send the kids to a sitter!) but also because working yourself up mentally with sexy texts that countdowns to sex night can be the foreplay you need !
If you're finding these date nights lead to too much performance pressure, you can also consider creating a few new definitions of sex for your dirty dictionary. Who says a sensual massage can't be enough 'sex' for you? Or mutual masturbation ? As long as you're feeling fulfilled, there's no reason to measure yourself up against what other people say a 'good' sex life is. 
What's up Doc?
Of course, if your normally active sexual interest has gone from 60 to zero in a short time frame, it's definitely worth bringing up with your physician. This is especially true if you've started any new medications. Sex is part of your holistic health, and while it may feel embarassing to bring it up, it can not only be indicative of an underlying issue, if it is prescription-related, a solution that better suits your lifestyle can be explored!
The post Sex Drive Slowed to a Crawl? Don't Panic appeared first on Volonté .
Intimate Tickles found this article quite interested, and we thought you might to. We give all the credit for this article to
Lea Marsden
. Click Here To
Read This Article From It's Original Source