Ever heard of the phrase "clitorally mindblowing"? Because that's the best way to describe the new and improved SONA 2 clitoral massager . This little pleasure maker makes big sonic waves that stimulate deep into the clitoris. It's also fully waterproof to make bathtime wetter than ever. Its fast yet gentle sensations are pretty much guaranteed to have your knees shaking. Don't believe us? Check out the reviews below.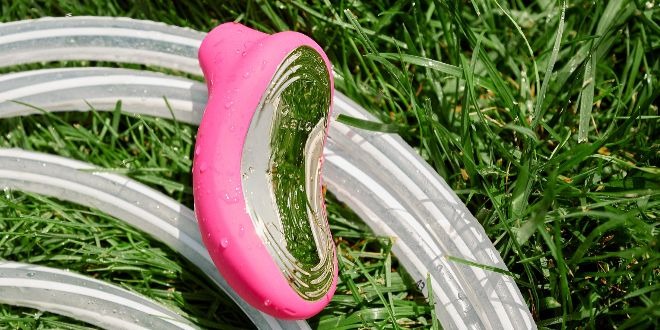 69desirs 
LELO SONA 2 Review
by Mogwai
"Does Sona 2 surpass the first one? It is not certain. Indeed, it will depend on your desires and your needs. Because it must be said, this Sona 2 is for me, a model that will be more suitable for users who want a soft feeling, a stimulation that rises slowly, with which we can play, the kind where we start slowly, then we go up, before to reach orgasm."
Read more at 69desirs .
Phallophile 
Review: Lelo Sona 2 vs. Sona 2 Cruise Clit Stimulators
by Felicity
"That last option… it's the one that's the clit-megaphone. The vibrating-pulsing effect resounds around my clit. It's kinda crazy, and hard to describe exactly. OMFG, that pattern. Even on the lower intensities, the amplified effect makes me try holding off my orgasm, because Sona 2's mouth is drawing it out of me and I want to keep feeling this."
Read more at Phallophile .
Open Bobs BB 
Toy Review – LELO Sona 2 and Sona 2 Cruise Comparison
by Tawney Seren
"The LELO Sona 2 Sonic Clitoral Pulsation Vibrator fits perfectly in the palm of your hand, looking almost bird-like in appearance as it curves upward to the sucking tip. This is a new and improved design from the popular Sona and has a softer and deeper mouth to cover your clitoris (or nipples!)"
Read more at Open Bobs BB .
The post Review Roundup: SONA 2 Clitoral Massager appeared first on Volonté .
Intimate Tickles found this article quite interested, and we thought you might to. We give all the credit for this article to
Donna Turner
. Click Here To
Read This Article From It's Original Source