Humankind won some kind of lottery when we discovered the blowjob. Like seriously, what is better than one? Sure, we can give you so many tips on how to make blowjobs better , but are they really upping the pleasures all that much?
After you've gone through all of the ways to give a mind-blowing blowjob, it might be time for you and your partner to explore the final frontier, which is taking your oral pleasure out in the open. Performing sex acts in public or in unexpected places can add a whole new level of excitement to your erotic encounters, and a blowjob is no different. So if you're looking to spice things up or reward a guy who's been on his best behavior, here are the places where you can treat him to a surprise fellatio experience.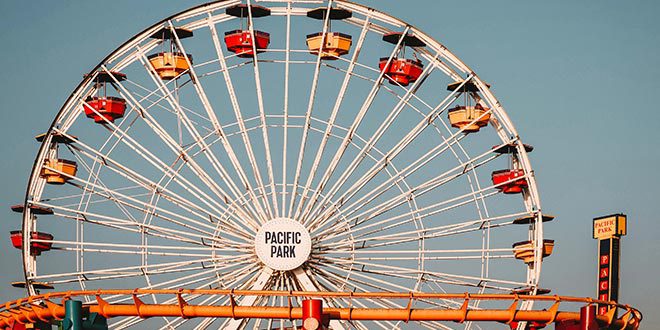 In the car.
They say that nothing can come between a man and his automobile, but whoever said that had obviously never gotten 'road head'. On a long, straight road unpopulated by other cars (evening works best for this), go down on your man while he drives. Obviously when the time comes for him to finish, he should probably pull over.
In the car part 2: in the car wash.
The next time the car needs a cleaning, make sure to throw in all the extras by going down on him while you're both in the confines of the car going through the washing cycle. Make sure you have enough time to allow him to finish by springing for the deluxe wash.
In the shower.
Okay so it's not public but hear us out. Being in the shower under the warm water is when you are at your most relaxed: for a guy, adding a blowjob into the mix would be a little slice of heaven, no? Giving a blowjob in the shower has its own added bonuses of giving you a convenient place to spit when it's all done and dusted.
In the backyard.
Late one evening, slip out back with your partner and give him head in the great outdoors – or at least as great as the backyard can be. If you're fenced in and there's less of a chance of nosy neighbors, then you can also do a dusk or daytime bit of blowjobbery. Feeling the grass beneath his feet and the breeze around his nethers while you orally pleasure him will send tingles up and down his spine for sure.
On a hike.
Truly in the Great Outdoors, when you're on a hike with the added purpose of giving him a top-notch blowjob you'll be seeing secluded spots everywhere in which to do it. Just make sure to not go too far off the hiking path, because no blowjob is worth having to call a search party.
In the Laundromat.
Here's a bit of fun multitasking as you mix chores with fun! Have him sit on one of the machines with his back to the door while you go down on him. If the spin cycle is on, he can also enjoy some deep vibrations going through his buttocks and balls. This scenario mainly works the best when you're doing laundry on a less busy day or if you're in a small-town Laundromat, as an urban setting will probably be too busy and full of interruptions.
The post Public blowjob locations that will blow his mind! appeared first on Volonté .
Intimate Tickles found this article quite interested, and we thought you might to. We give all the credit for this article to
Colin Hanna
. Click Here To
Read This Article From It's Original Source