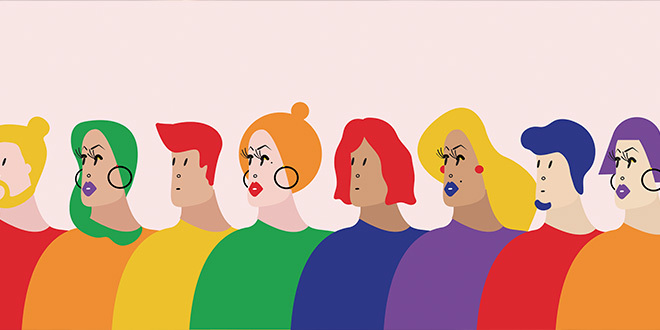 Oh Dear,
You have done it again.  You have went against the grain, against the narrative.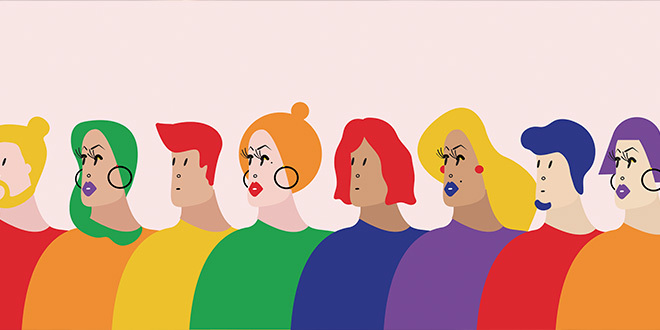 You are fifteen and can't stop wondering why you have to like a boy. Unless you want to be called a "dyke"- although you do go through your fair share of masc haircuts/styles LOL. Thank you high school for all the fun names and labels!
The problem is and was that you find people with your heart, not your eyes. You are almost thirty now and there's a word for that: Pansexual. This means you are attracted by personality, not gender or orientation. I do find it crazy how long it took for there to be an assigned, mainstream name for this ideal.
I have found this to be the most accurate description of our take on love and intimacy. We've always had an affinity for those who are unapologetically themselves; personality is what excites us, drives us, and attracts us!
You would not believe how many of us there are, openly, and you don't have to question yourself anymore. Those who picked on you for weight, clothing, queerness, income, etc… they are all irrelevant now.
Some have apologized.  Some have come out since then and have talked about their internalized (therefore outwardly directed) hate. Some you've never seen since high school. Your family accepts you and you're a successful social worker who spends her time between child protection initiatives and sex (positive) education. Keep living others regardless of their opinion of you!
We haven't found "the one" yet, you know the biggest focus has always been on yourself and your future- but we are dating this cute, bearded bi-guy who has a sense of humor and did I say beard? *swoon*. He also doesn't mind when we talk about how fine and successful Rihanna has gotten! She is a dreamboat, if you hadn't already gotten the memo.
Keep educating those around you. Keep searching for love and promoting truth! Your biggest achievement yet is your authenticity and integrity and people WILL notice and learn from your courage, trust me. This is not to say you won't encounter problems, hateful people, and other discouraging things but we have ALWAYS been able to make the best out of what we have and have never let ourselves get lost throughout it all.
You have survived mental health, death of friends/family, health issues, and poverty. Only diamonds are made from these rough experiences, so hold on honey, hold on!
The post Brecken – "Dear Younger Queer Self" Contest Finalist Story appeared first on Volonté .
Intimate Tickles found this article quite interested, and we thought you might to. We give all the credit for this article to
Brecken
. Click Here To
Read This Article From It's Original Source