What's up, BILLY? Your erection. That's what's up. The Billy 2 is a prostate massager for men that are serious about their satisfaction. This prostate massager explores more daring pleasure for those who tend to be a little more curious in life. If you're new to the anal play game , this might be something new you want to discuss with your partner, because you should never stop searching for better and better. Welcome to the club, Gentlemen.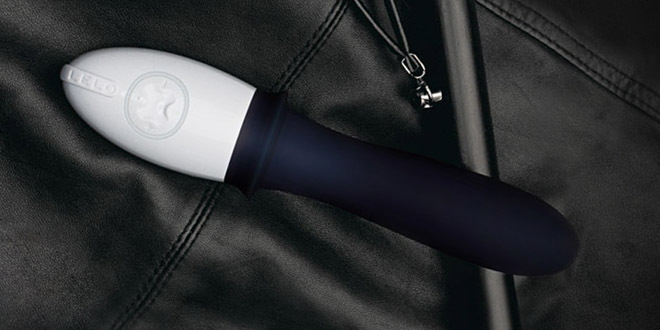 What's Different Between the BILLY and BILLY 2?
The BILLY 2 offers 2 more pleasure settings. That's 2 more opportunities for brilliantly mind-blowing orgasms. It's completely waterproof, because women aren't the only ones who should be getting wet. It's also softer than ever with premium ultra-smooth silicone for the utmost comfort.
The BILLY 2 is:
Battery free and fully rechargeable with lots of power and less hassle
Has 8 pleasure settings to satisfy whatever mood you're in
Whisper quiet so you can fulfil your needs at any time, any where
100% waterproof, splish splash you can now take a fun bath
Perfectly sculpted to hit that sweet spot
Body safe with only the best materials

Serving Suggestion
Get going. A little foreplay can go a looong way. Honestly, it's sometimes my favorite part of having sex. Orgasms are great, but igniting that initial spark is an exciting rush. You can start with relaxing conversations that can evolve into sensual massages and so forth. The ideas are limitless, and that's what makes it most fun.
Get close. Even if you're having casual sex, the act itself is almost spiritual . Sex involves being vulnerable, which is where all the magic happens. Magical prostate orgasms, that is. It feels good to worship and be worshipped. You are a sex god!
Get there together. Ever had a synchronized orgasm with your partner? They're pretty insane. And once you have one, you'll always be chasing it. But let's be honest, it's not the easiest thing to achieve, which is why we encourage using toys in the bedroom . It takes two to tango, so enjoy your partner's pleasure just as much as your own.
Unboxing this pleasure present is a sexy, sensual ritual. It's a celebration of your deepest desires and ultimate expression of indulgence. So enjoy every minute of the BILLY 2, from start to amazing finish. We promise this won't be the toy that's buried deep down in your dresser drawer, but deep down somewhere else.
Get yours today for $139 in black or deep blue. Finally, pleasure you can get behind.
The post Boy Oh Boys! The Billy 2 Is Here! appeared first on Volonté .
Intimate Tickles found this article quite interested, and we thought you might to. We give all the credit for this article to
Donna Turner
. Click Here To
Read This Article From It's Original Source