We're celebrating 24 Days of X-Rated Holidays with LELO'S NAUGHTY HOLIDAYS. Tune in to our Instagram (@lelo_official) each day to see what steamy surprises await the sexiest challenge of the year.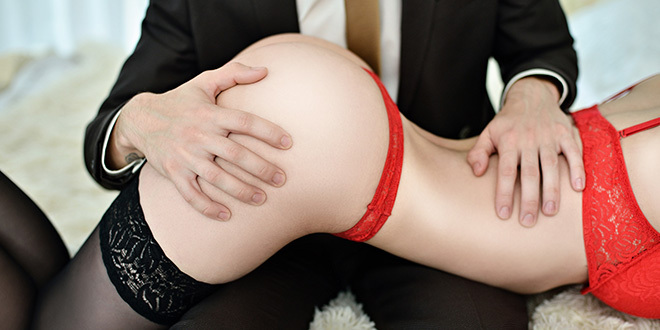 The 24 Days of LELO'S NAUGHTY HOLIDAYS are all about remembering to take care of ourselves and be in the best mood for this festive season. Our challenges require a lot of self-love actions and sometimes a little push outside our comfort zones. This is where the best intimacy is discovered. We also have some amazing giveaways where you can win one of LELO's bestsellers and enjoy your alone time to the maximum!
From "Never Have I Ever" quizzes to our erotic writing competition, we think this might be the most jovial Instagram challenge yet.
All fun aside, we want to remind you to take care of yourself this holiday season. We know it can be stressful during a time when we are socializing a ton, spending more than we're saving, and sleeping much less than the recommended 8 hours.
Here are some ideas on how to practice self-care during the holidays:
Kiss guilt goodbye.
If you're planning on starting your new year fresh, it's time to accept everything that happened this year, bad and good. You don't need to feel guilty about that extra piece of pizza or stranger you probably shouldn't have kissed. Appreciate the ways in which you've grown since this time last year and let go of anything holding you back from where you are already headed.
Track your budget.
It's easy to overspend during a time we feel so giving, but respect your hard-earned savings by investing only in gifts that support wellbeing . After all, the holidays are about spending some quality alone time with one another. 
Pick up a pen and paper.
Writing is a diminishing art that is fundamentally therapeutic. Sometimes we have trouble saying things out loud, and writing them down creates an opportunity to put your mind at ease, whether it be a stream of consciousness, funny doodle, or entry to an erotic story competition . 
Be your own best company.
Even though the holidays traditionally represent "togetherness," it's the time when people can feel misunderstood and under pressure. We shouldn't be stressing about how we think our lives should be. Be nice to those around you, strangers at the mall, and most importantly, be nice to yourself. Cultivate some alone time and explore your sexual wellbeing through self-discovery. 
Speaking of sexual wellbeing, remember to check out LELO's 24 Days of NAUGHTY HOLIDAYS for more tips on self-care and tons of chances to win fun goodies.

Tis the season to be horny!
The post A "24 Days of Naughty Holidays" Instagram Challenge! appeared first on Volonté .
Intimate Tickles found this article quite interested, and we thought you might to. We give all the credit for this article to
Donna Turner
. Click Here To
Read This Article From It's Original Source